How to eat a Clean Keto Diet can seem overwhelming for beginners. This post has clean keto recipes to make starting easier! You'll find clean keto breakfasts, clean keto lunches ideas, and clean keto dinners.
Clean Keto Recipes
A clean keto diet is one in which whole foods are emphasized, and alcohol, vegetable and seed oils, grains, sugar alcohols, artificial sweeteners and dairy are avoided.
This can seem daunting to many, but I'm here to help.
If you don't know where to start, check out my Ultimate Guide to Clean Keto. This post is a wealth of knowledge!
It deep dives into ketosis, clean vs dirty keto, sources of carbs, protein and fat and so much more!
Clean Keto Food List Infographic
Below is a cheat sheet for foods to eat on a clean keto diet. Download my FREE Printable Clean Keto Food List PDF.
Clean keto breakfast ideas
Clean keto lunch ideas
Lettuce wrapped burger
Lettuce wrapped sandwich
Leftover keto dinner recipe from the night before
Poke bowl with cauliflower rice
Clean keto dinner recipes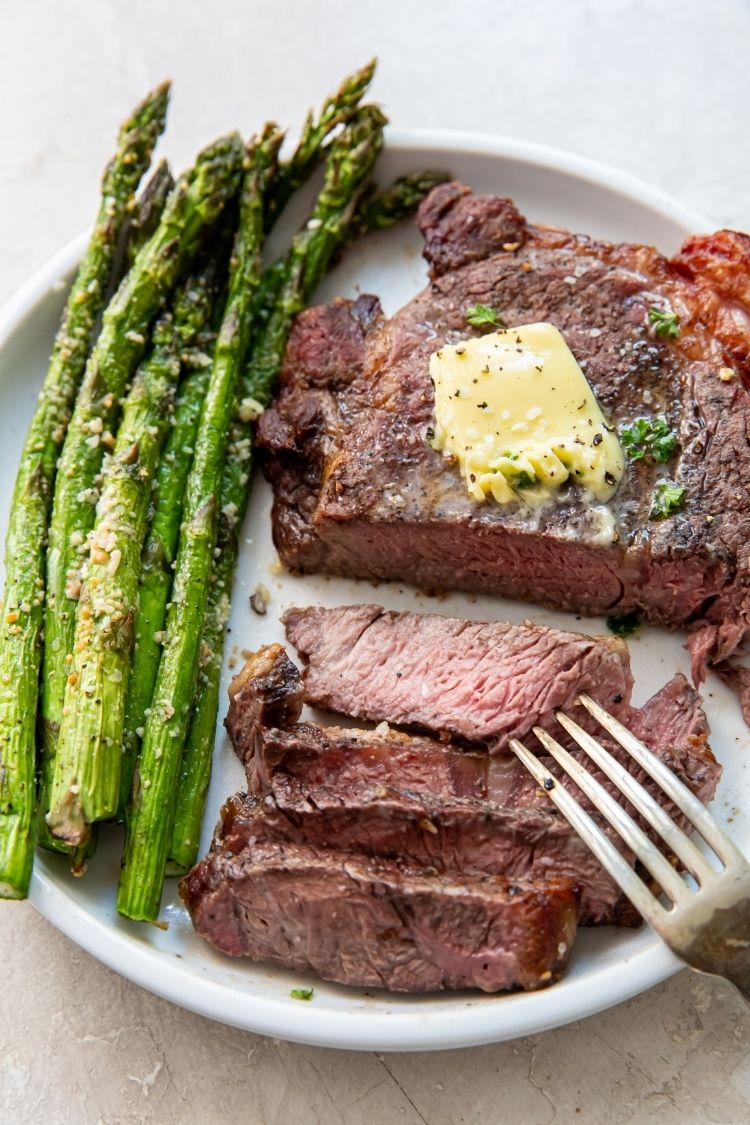 Clean keto sides
Clean keto snacks
Olives
Avocado
Nuts (pecan, Brazil, almond, pistachios, walnuts)
Coconut (unsweetened)
Berries (Strawberries, blackberries, raspberries)
What is allowed on clean keto?
A clean keto diet is whole foods based. Proteins such as grass-fed and pasture raised beef, pork, chicken, seafood, lamb, goat, bison. Carbs such as low carb vegetables and low carb fruits. Fats such as olives, coconut, lard, tallow, and ghee.
How many carbs can you have on a clean keto diet?
Typically you can consume 20g net carbs on a clean keto diet. Depending on your individual metabolism, carb tolerance and insulin sensitivity.
Can you lose weight on clean keto?
As long as you're eating in a caloric deficit and your hormones and thyroid is working properly you should be able to lose weight on a clean keto diet.
Pin This Post For Later
Readers Favorite Recipes
Instant Pot Mashed Cauliflower is a great low carb alternative to potatoes! These Cauliflower mashed potatoes are deliciously buttery! Also, this mashed cauliflower recipe is low in carbs and is a healthy side dish!

---