If you're new to cooking on a Blackstone Griddle you might not know where to start. Today I'm sharing 50+ of the best Blackstone recipes to make!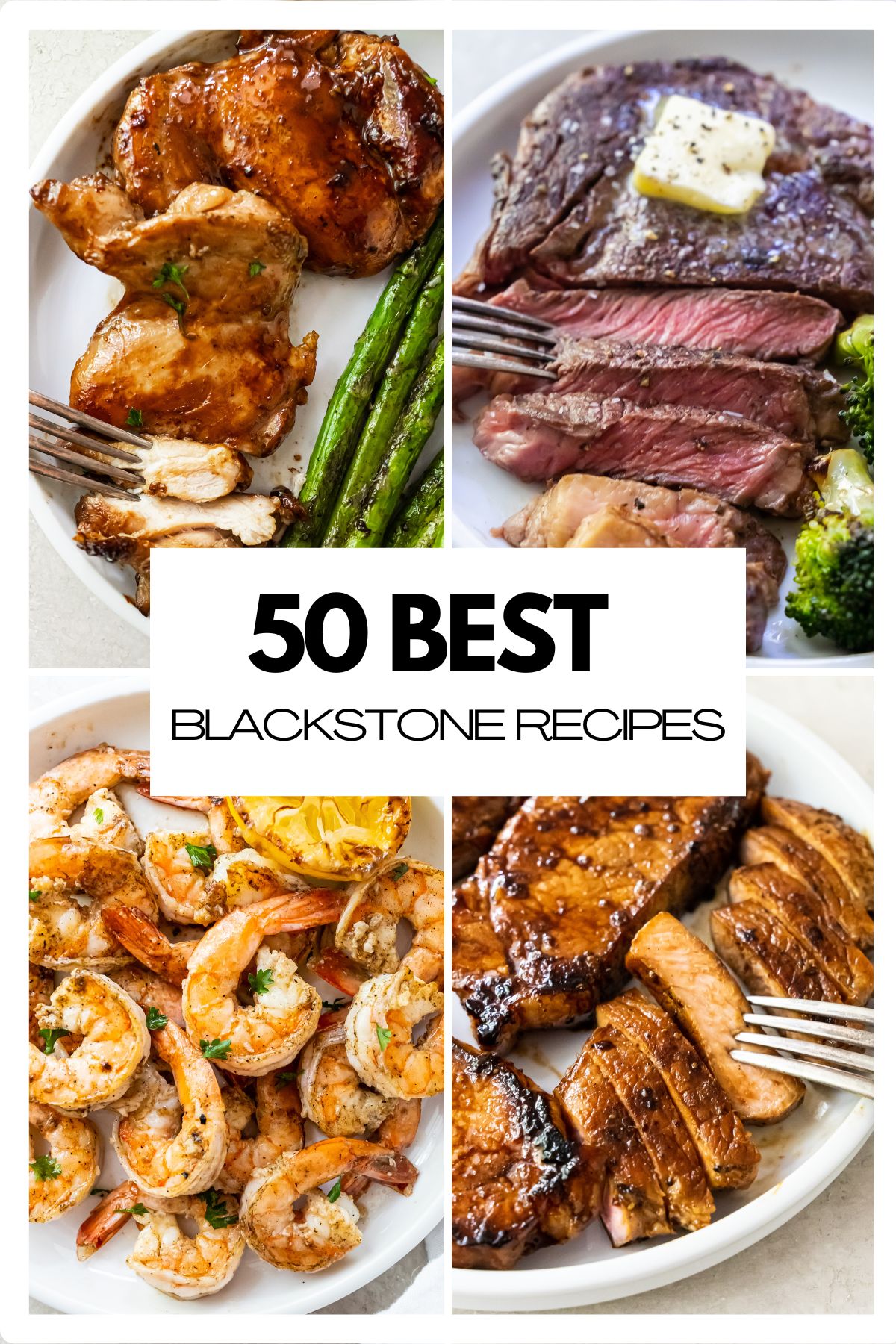 The Best Blackstone Griddle Recipes
Depending on who you ask, there will be differing opinions of the best Blackstone recipes to make on your griddle. So I decided to list my favorite recipes for the Blackstone Griddle and some of the most popular ones on the internet!
Whether you're looking for quick and easy Blackstone recipes, healthy Blackstone Griddle Recipes, or Blackstone dinner ideas, this post has you covered!
Blackstone Dinner Ideas
If you're looking for easy Blackstone camping recipes, I've got you covered with delicious griddled meals that require very few ingredients. There are also plenty of low carb Blackstone Recipes for health-conscious individuals.
Whether you have the small Blackstone for camping or RVing, or you have a large Blackstone Griddle for cooking at home - you'll love all of these Blackstone Griddle recipes.
Blackstone Burgers - Blackstone Burgers are so easy to make and they come out super juicy too! But there's a trick to using frozen burgers on the griddle! And don't get these Blackstone Burgers confused with Smash Burgers, they aren't the same!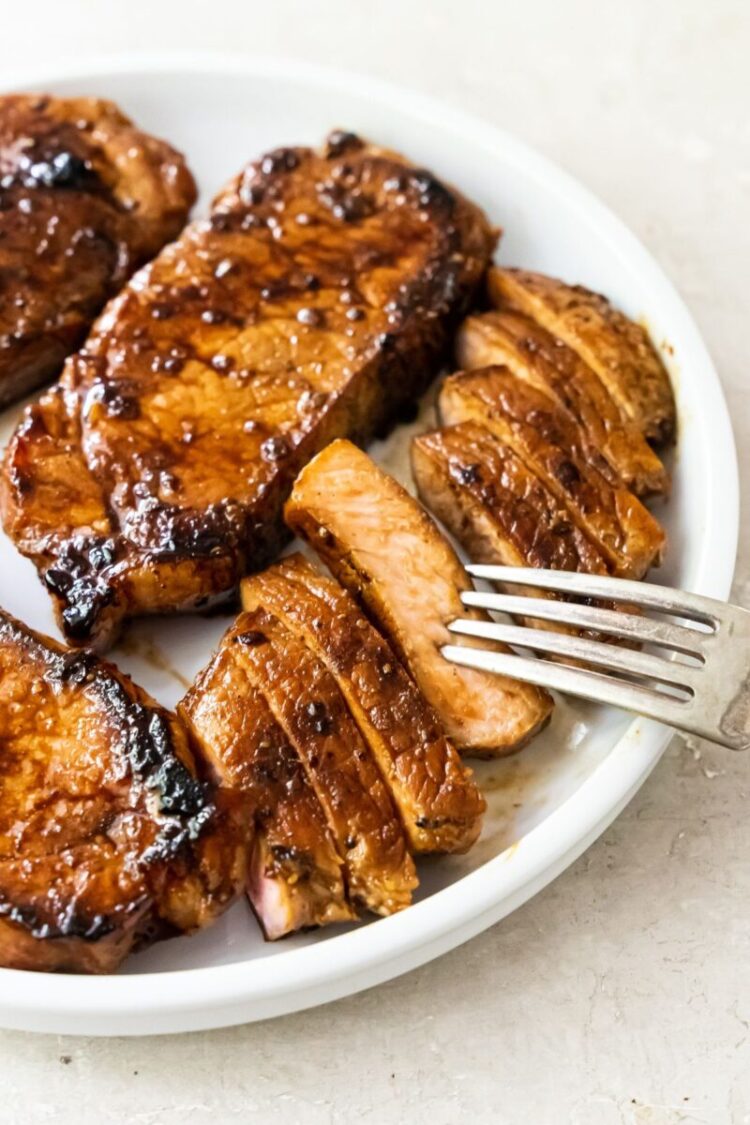 Blackstone Pork Chops - Make juicy and delicious Pork Chops on the Blackstone Griddle! These pork chops are tender and flavorful because of the quick marinade. Perfect for camping or weeknight dinners.
Blackstone Ribeye - Make a juicy Ribeye Steak on the Blackstone Griddle. Melt in your mouth perfectly tender ribeye on the flat top grill. Simply seasoned with salt and pepper and topped with butter.
Blackstone Chicken Breasts - These chicken breasts on the Blackstone are full of flavor for an easy dinner! This simple recipe is great for a weeknight dinner or a backyard BBQ.
For more chicken flat top grill ideas, check out this post I wrote about the best blackstone chicken recipes.
Blackstone Chicken Tenders - These Teriyaki Blackstone Chicken Tenders aren't just for kids! Adults will love them too. Done in less than 15 minutes!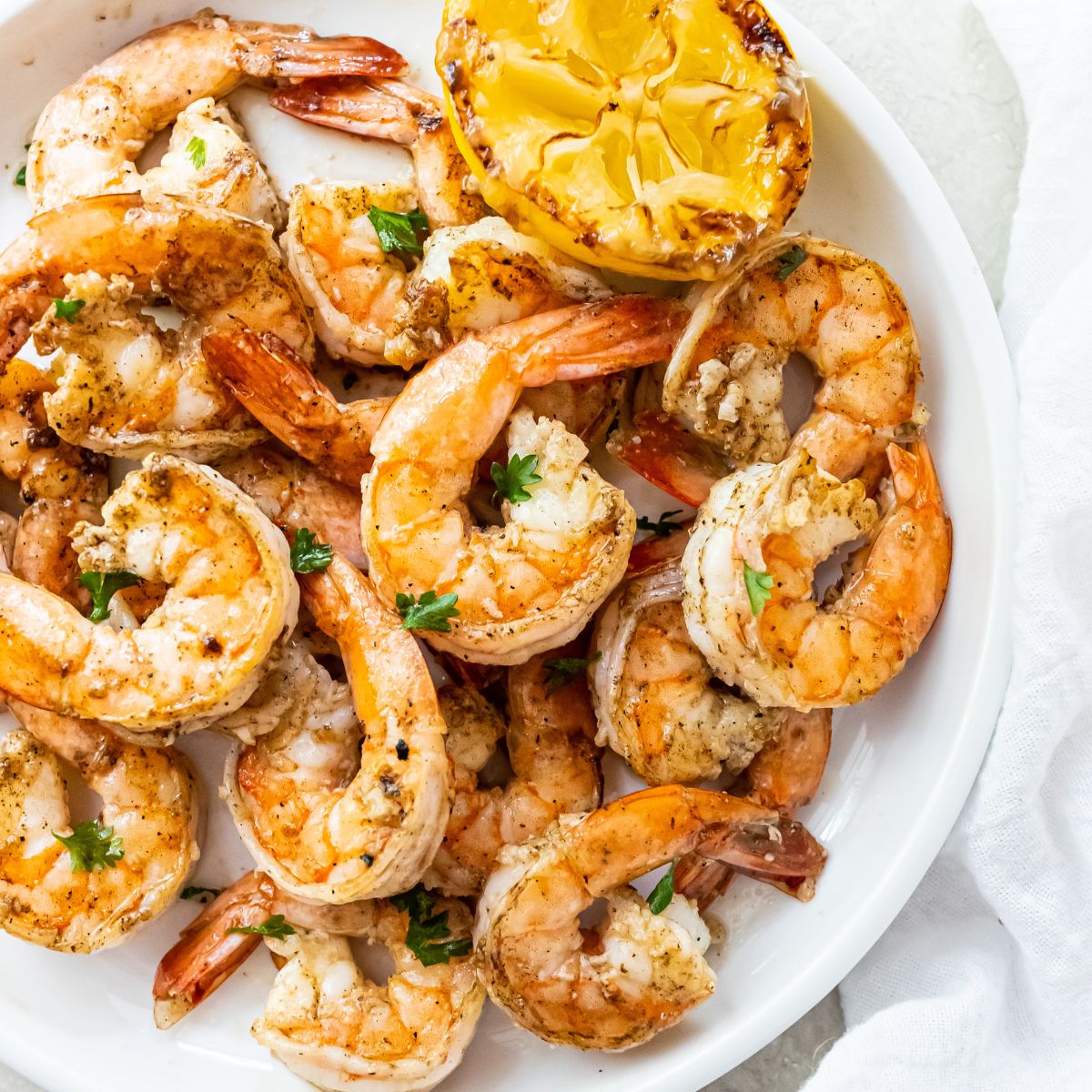 Blackstone Shrimp - Shrimp on the Blackstone Griddle is incredibly easy to make! Done in less than 5 minutes, you'll love this lemon garlic shrimp recipe!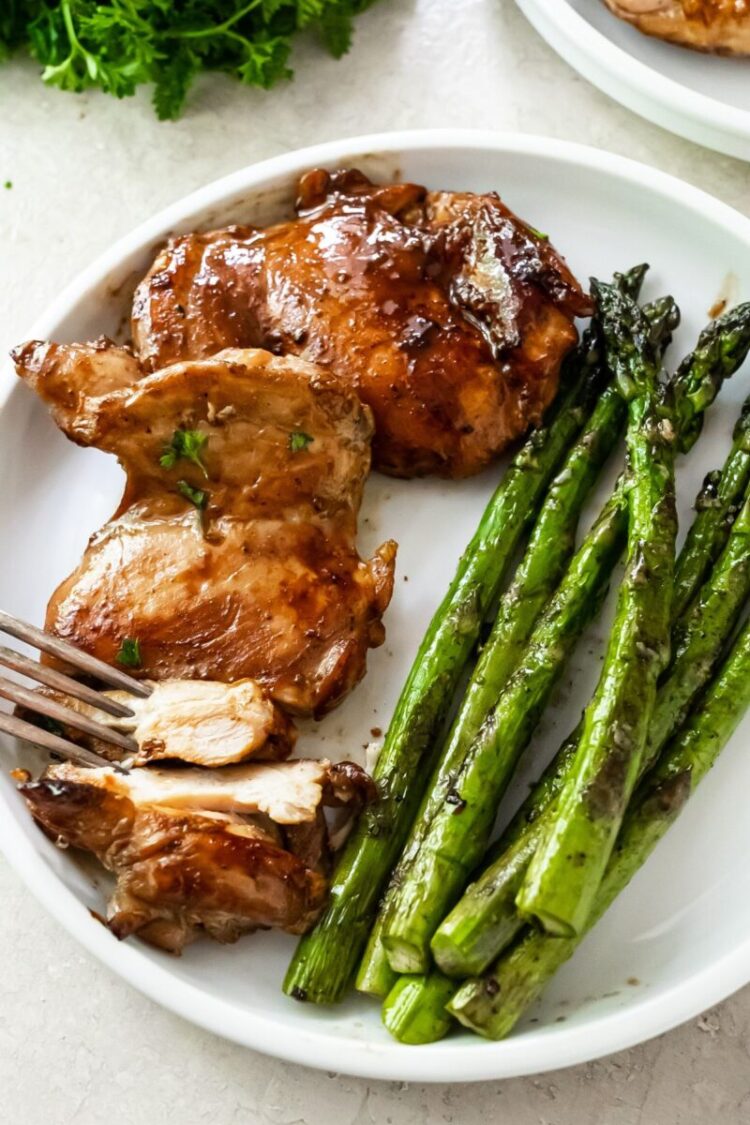 Blackstone Chicken Thighs - Teriyaki Chicken Thighs on the Blackstone Griddle come out super juicy! This grilled teriyaki chicken has only 2 ingredients and cooks in less than 20 minutes. It's a great chicken recipe if you're wanting to meal prep.
Blackstone Salmon - Make perfectly cooked salmon on the Blackstone Griddle in no time at all! It's a quick and easy healthy recipe, perfect for lunch or dinner. This Blackstone salmon recipe is super flavorful and you'll love the crispy skin!
Blackstone Pork Tenderloin - Blackstone Pork Tenderloin is so easy to make! I love how juicy pork tenderloin comes out on the griddle. And it cooks so quick! Marinate ahead of time and have dinner done in less than 30 minutes!
Best Vegetables to Cook on The Blackstone Griddle
So now you've picked what protein you will cook on the griddle. Below are some healthy low-carb and keto vegetables to cook on the Blackstone.
The best meals on the Blackstone are well-rounded, so pair your favorite Blackstone steak or chicken recipe with some of these delicious Blackstone Vegetables.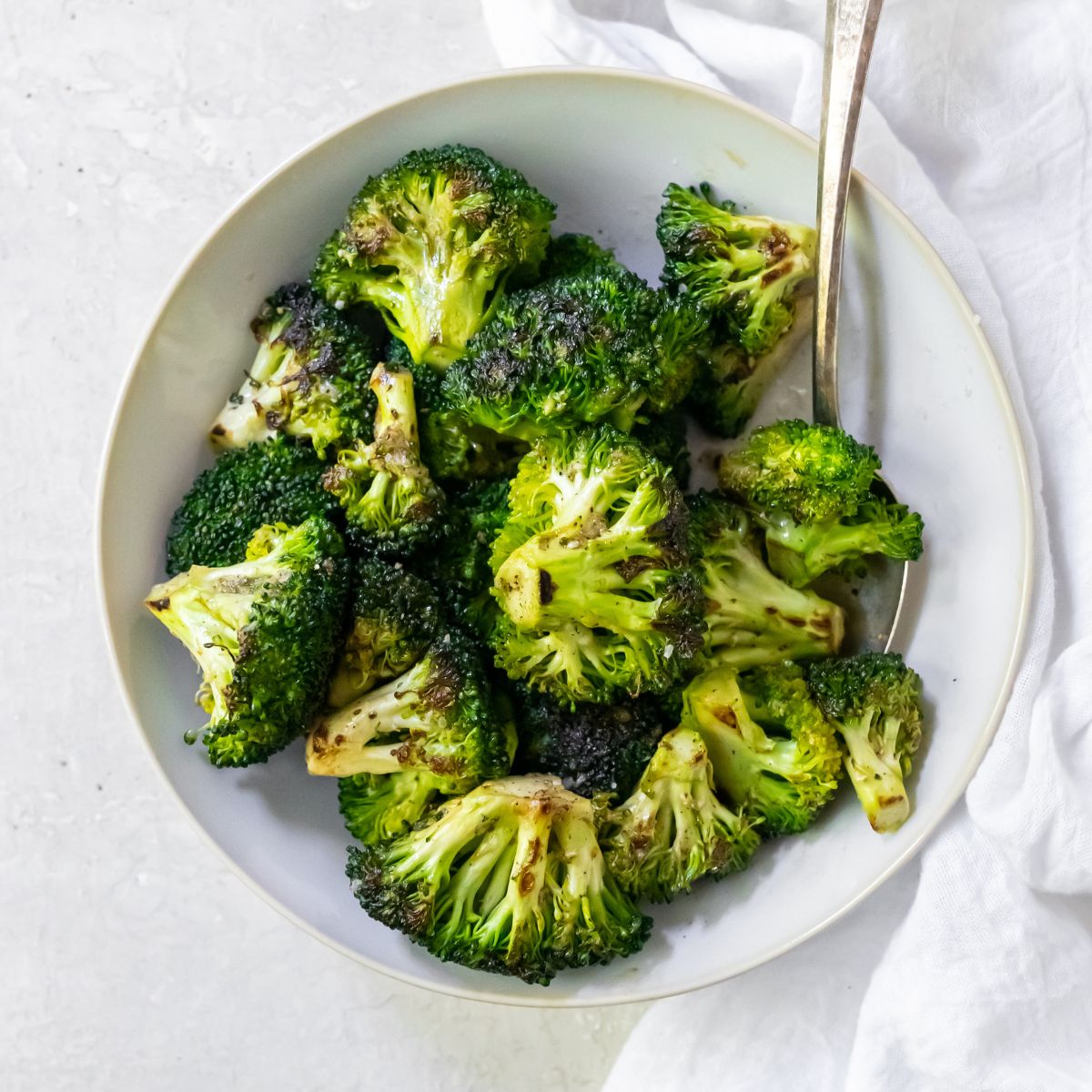 Blackstone Broccoli - Make tender broccoli on the Blackstone Griddle. Healthy and cheap side dish to make!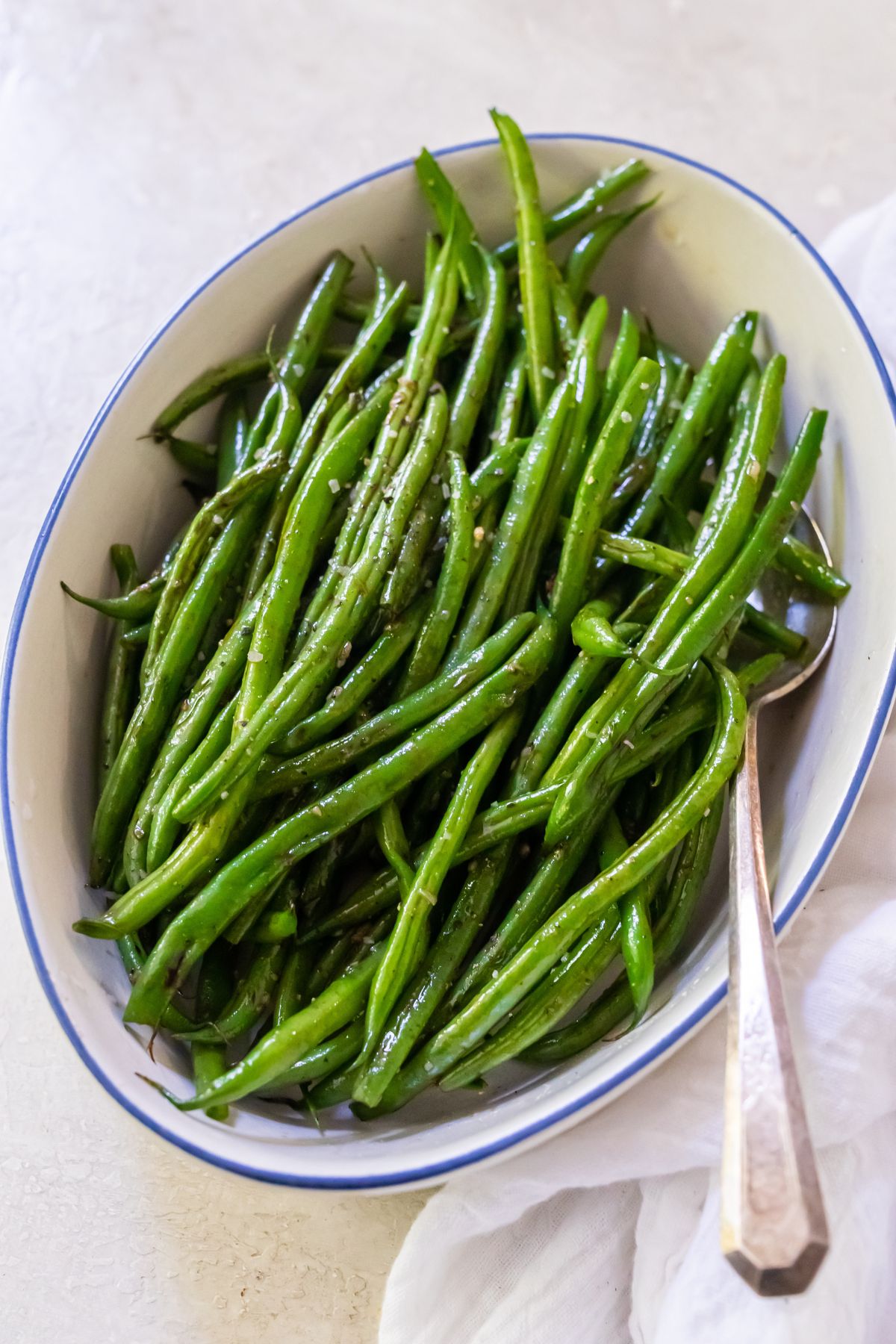 Blackstone Green Beans - The green beans on the griddle have just 5 ingredients and are made in about 10 minutes! Not only do they taste delicious, but they're a great low carb side dish!
Blackstone Asparagus - Making asparagus on the Blackstone Griddle is insanely easy to do! Crunchy delicious grilled asparagus is a healthy side dish.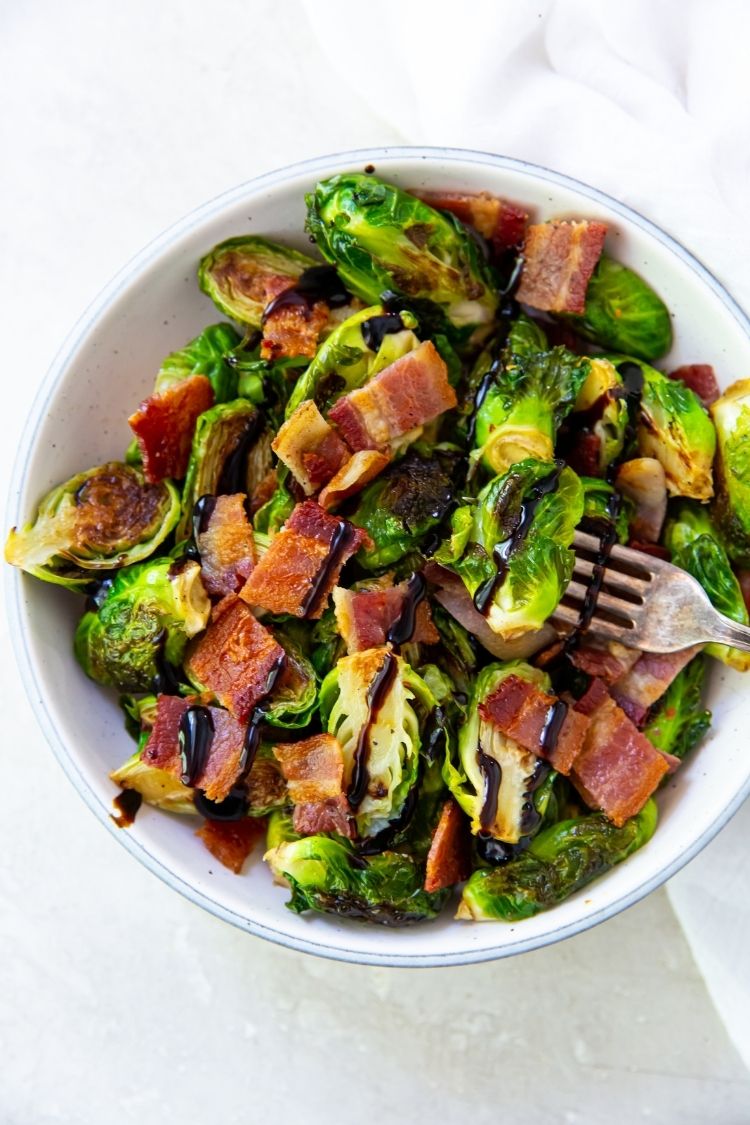 Blackstone Brussel Sprouts - Make delicious Brussel sprouts with bacon on your Blackstone Griddle. This is a delicious side dish that the whole family will love!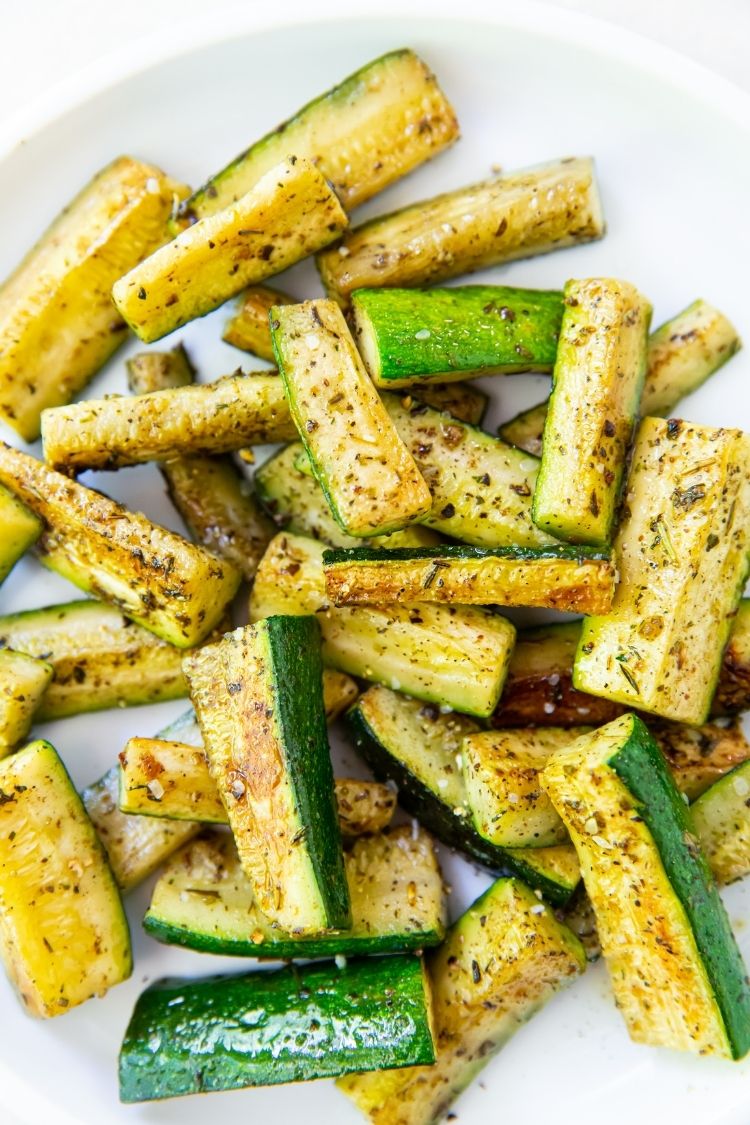 Blackstone Zucchini - Make perfectly cooked zucchini on the Blackstone Griddle. Quick and easy, these make for a healthy side dish! These Blackstone zucchini are low in carbs and great for a keto or paleo diet!
In addition to the Blackstone vegetable dishes above, below are a bunch of delicious Blackstone Side dishes to try! Whether you're looking for biscuits, corn on the cob, smashed potatoes, you'll find all of them and more below.
Blackstone Brunch Recipes
Whether you're camping and using your Blackstone Griddle or you're at home, brunch is so easy using your griddle! Below are some delicious Blackstone brunch and Blackstone Breakfast recipes to try!
Blackstone Scrambled Eggs - Scrambled eggs on the Blackstone griddle is a simple and quick way to cook your eggs. These eggs are done in just four minutes! This is one of my favorites when I am out traveling in the RV.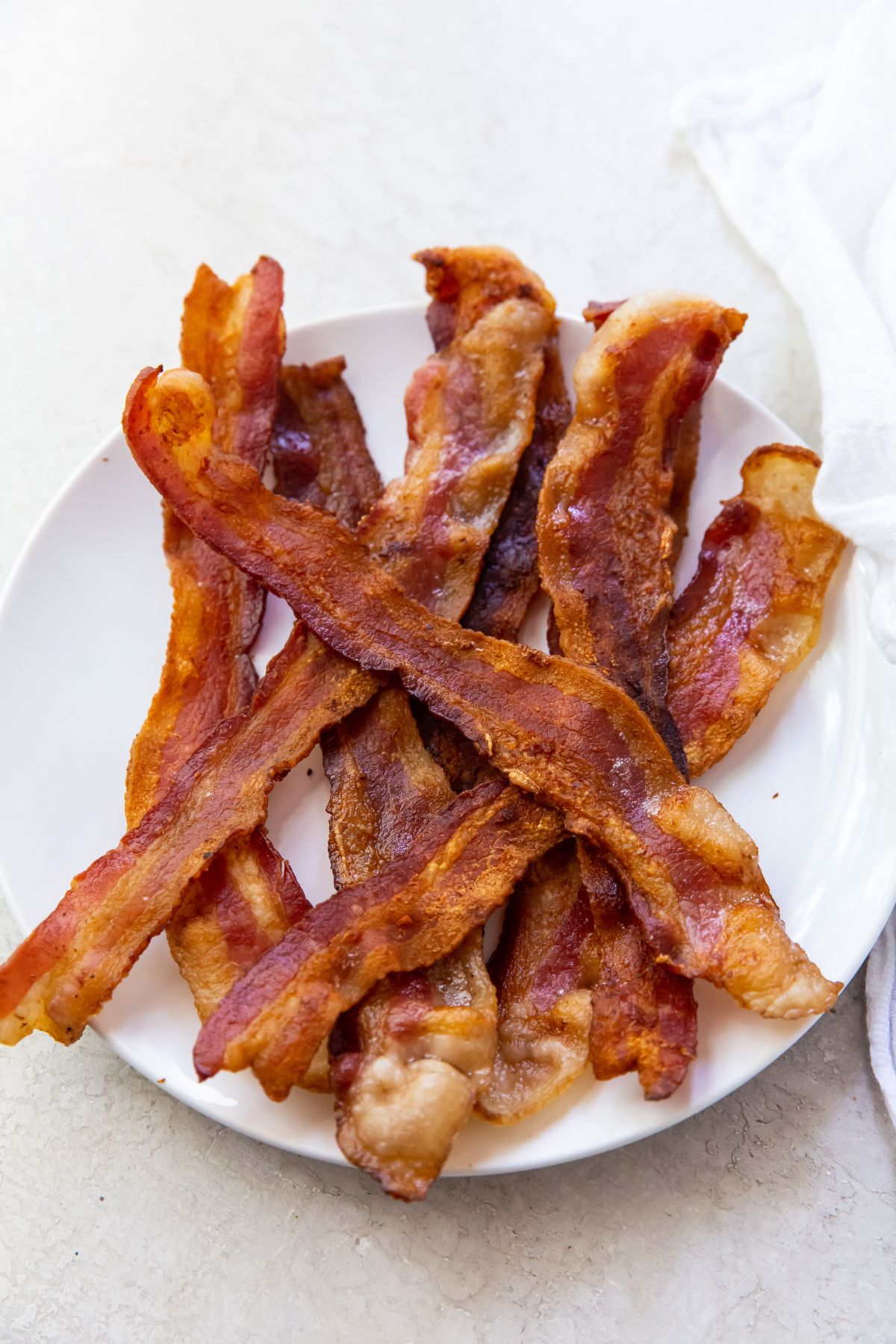 Blackstone Bacon - Cooking these bacon on the Blackstone makes them crispy and full of flavor. There is no prep time and they are done in only 8 minutes.
Blackstone Dessert Recipes
Sound too good to be true? Yes you can make dessert on the Blackstone Griddle. Below are some of the most popular recipes!
Blackstone Recipe FAQs
If you're new to owning a Blackstone, in addition to these Blackstone recipes, you might like this post on how to store your Blackstone Griddle.
And if you haven't bought a flat-top grill yet, this post on which Blackstone Griddle is best to buy may interest you.