Can you store a Blackstone Griddle outside? Yes you can leave a Blackstone outside, but you need to keep it away from natural elements if you want to prevent it from rusting.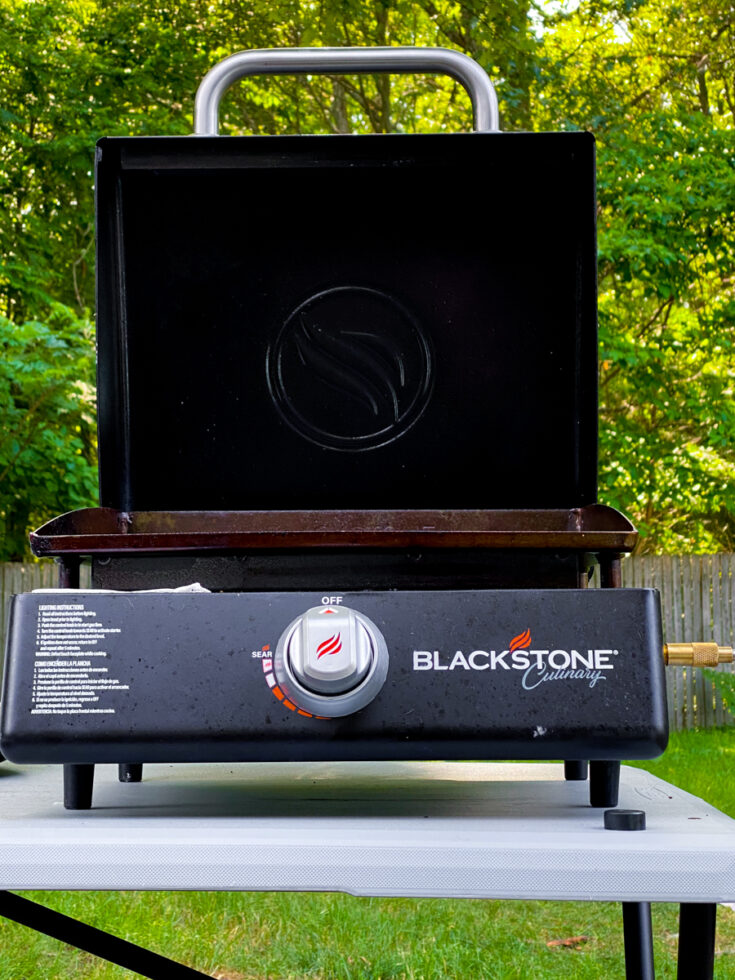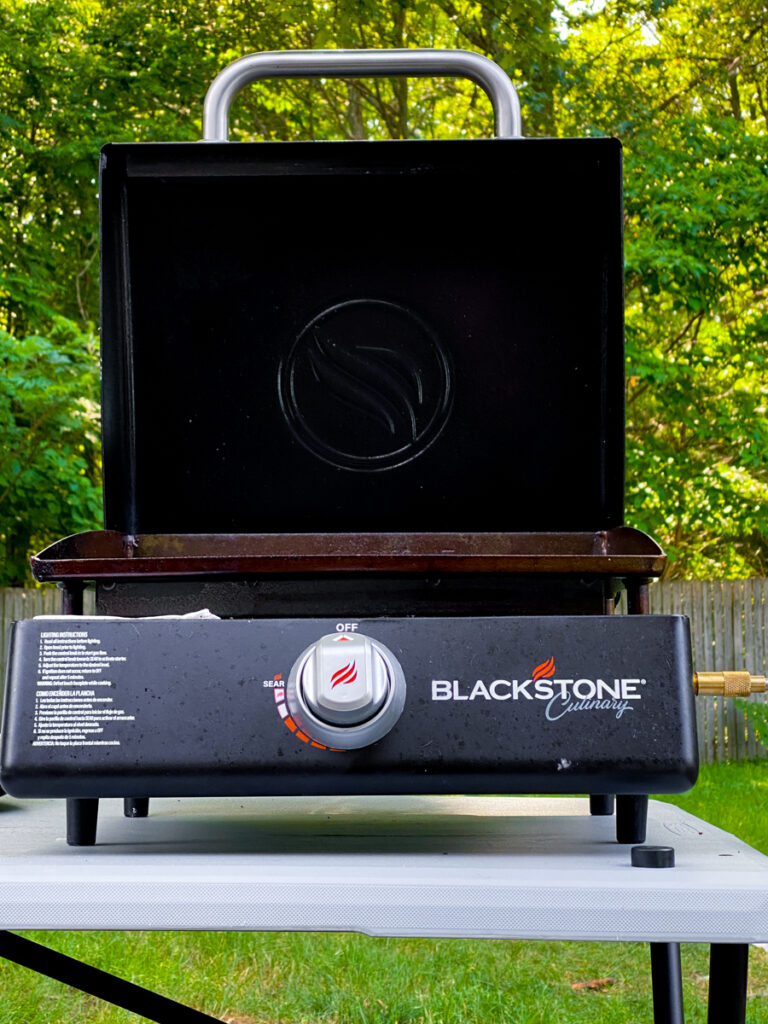 Can you Store a Blackstone Griddle Outside?
Blackstone Griddles are made to be used outside. We love our griddles so we need to take care of them so they do not rust.
Depending on where you live, you may need to take some precautions when leaving your Blackstone outside.
Things to consider...
Does it rain a lot where you live?
If so, rain can cause your Blackstone Griddle to rust. It doesn't mean that it's going to ruin your Blackstone. It just means that you're going to need to remove the rust and then re-season your griddle.
This task can be tedious, but it's well worth it to salvage your griddle. You may also have to re-season your griddle if you haven't used it in a while. This was the case for me with my griddle.
Below are the videos that I used to remove rust from a Blackstone Griddle and how to season a Blackstone.
How to remove rust from a Blackstone Griddle
How to season your Blackstone Griddle
Are you close to an Ocean or River?
Salt air can wreak havoc on cars and Griddles knowing from first hand experience. If you live close to the ocean or river you may want to store your griddle inside your garage when you're not using it.
If you don't have a garage you can also invest in a griddle cover. Remember to let the Blackstone griddle cool down before putting the cover on.
Does it snow a lot where you live?
Winters can be very harsh on grills and griddles. Snow melts and turns into water and then you're in the same boat as if you lived somewhere it rained a lot.
RUST is our main enemy when it comes to storing a Blackstone outside.
Storage Tips for Storing your Blackstone Griddle Outside
Since we don't want our beloved flat top grill to rust, there are some steps we need to have in place to hopefully prevent it.
First, after you are finished cooking, make sure to clean the Blackstone properly.
How to clean a Blackstone Griddle and Re-oil it
Next after the griddle is cleaned, you want to oil it. Oiling The Blackstone after each use is very important so that the griddle surface doesn't rust.
Treat the Blackstone as you would a cast iron skillet. Never soak it in water or use soap, and make sure to slather it in oil after it's cleaned.
Cover your griddle from the elements
Whether you decide to buy a griddle cover or store the griddle in a shed or garage, you need to remove the Blackstone from rain, snow, salt air, high winds, even flooding.
These options will help prevent your Blackstone from rusting and give you many years of tasty Blackstone Recipes with your friends and family.