Are you following a low carb diet or just want more veggies in your life? Check out these 25 low carb vegetable recipes that are sure to make your mouth water!
25 Must Try Low Carb Vegetable Recipes
Some people think it's hard to follow a low carb or ketogenic diet, and it can be depending on your prior eating habits. Today I've rounded up 25 of the best low carb vegetable recipes from fellow dietitians to help you get more veggies into your diet.
You don't have to be following a ketogenic diet to benefit from these low carb vegetable recipes. Make it a meal and pair it with these delicious dinner recipes.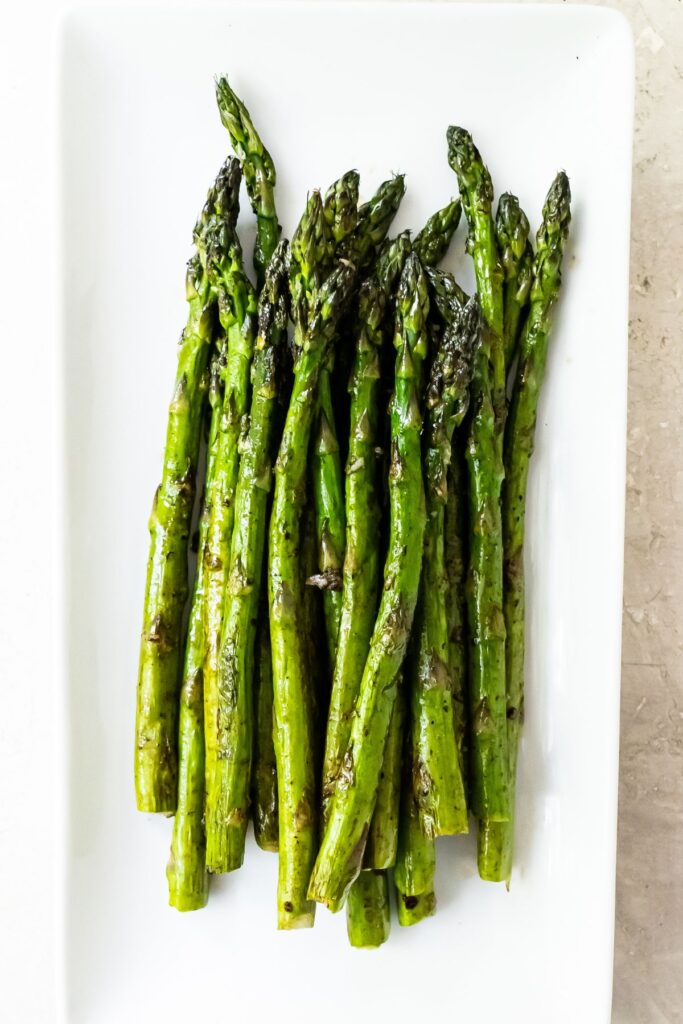 Frozen Brussel Sprouts in the Air Fryer
Cast Iron Brussel Sprouts with Bacon
Grilled Zucchini on the Blackstone Griddle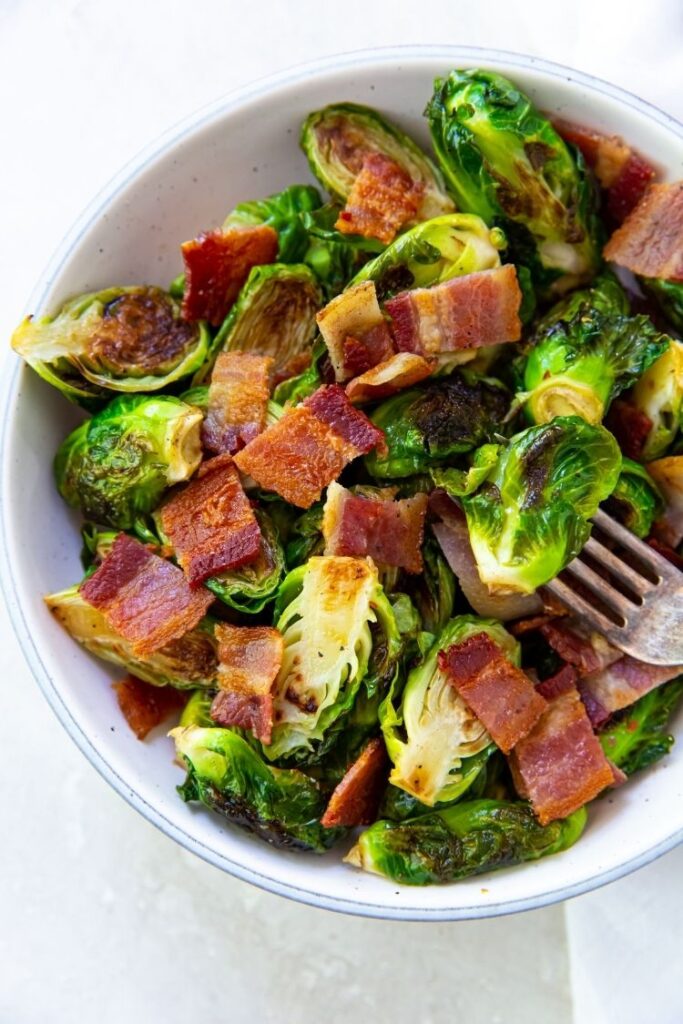 Blackstone Brussel Sprouts with Bacon
Instant Pot Mashed Cauliflower | Keto & Gluten Free
Cilantro Lime Cauliflower Rice | Instant Pot Cauliflower Rice
VEGAN SPRING ROLLS WITH CAULIFLOWER RICE
GRILLED EGGPLANT WITH PECAN PESTO by Kara Lydon
TAHINI CREAMED YELLOW SQUASH WITH CARAMELIZED SHALLOTS by The Delicious Crescent
CHEESY ZUCCHINI FRITTERS by The Gourmet RD
MOROCCAN EGGPLANT SALAD WITH CHERMOULA by The Delicious Crescent
ROASTED LEMON PEPPER ASPARAGUS by Amy Gorin
ZUCCHINI, TOMATO AND ONION BAKE by Nutrition Starring You
SLOW COOKER ROSEMARY ACORN SQUASH by Jenna Braddock
CHEESY KALE CHIPS by Real Mom Nutrition
SAUTÉED POWER GREEN AND MUSHROOMS by Erica Julson
ASPARAGUS SALAD WITH LEMON TAHINI DRESSING by One Hungry Bunny
HERB ROASTED CARROTS WITH AVOCADO DILL DIP by C It Nutritionally
GRILLED VEGETABLE SALAS WITH ZUCCHINI SALSA by Katie Cuvato
7 INGREDIENT ROASTED BEETS WITH FETA SALAD by Krolls Korner
---