Every year, many of us make goals or New Years Resolutions to be healthier in the new year. But how many of us actually accomplish this? Today I'm sharing tips to be healthier in 2023 and beyond. These are small actionable tips and tricks that will add up to a healthier new you!
Tips to become Healthier in 2023
Are your goals for 2023 weight loss? To become stronger? To sleep better? To have more energy? Maybe all of the above? Below are some tips to help you meet those goals and maintain them.
Now, it's probably best that you don't try to do all of these at once. Chances are you'll probably get overwhelmed and then give up.
Start slowly. Try to incorporate what you feel is the easiest first and then add another and another and so on.
Nutrition Related Tips
Reduce Added Sugar Intake
What do I mean by added sugar intake? I'm referring to sugar being added to foods that it does not naturally occur in.
Sugar could be in the form of corn syrup, high fructose corn syrup, honey, maple syrup, brown rice syrup, date syrup, cane sugar, cane sugar simple syrup. A lot of the added sugars may be found in foods that have fat removed from them. To make the foods palatable, companies typically add sugar to them.
You may also find the white sugar alternatives in "health foods" such as bottled juices, smoothies and snacks.
Some of these may have a lower glycemic index than others. If I were to have any of the above I would choose honey and maple syrup because these have been the least processed.
Swap High Carb Foods for Lower Carb Foods
Why do we want to swap high carb foods with lower carb foods when possible? When we eat carbohydrates our glucose rises, to reduce the glucose the hormone insulin is released.
Now if we eat a high amount of carbohydrates every day for years our body can start to become resistant to the insulin that we produce. If this continues it can turn into insulin resistant diabetes, where you might need to get on exogenous insulin or diabetic medications.
But, what if you could just change the way you eat to prevent that? So by swapping high carb foods like pasta and rice, with lower carb foods like spaghetti squash, zoodles, or cauliflower rice you can reduce the amount of carbohydrates you consume and get added vitamins and fiber.
You can also do this by swapping out traditional foods like tortillas with lower carb higher fiber tortillas such as in this keto breakfast burrito recipe.
The same goes with bread. If you don't want to make your own low carb bread (check out my keto bread book if you do tho!) try a healthier low carb brand instead.
Increase Protein Intake
As we age we start to lose our lean body mass. To combat this we need to make sure we are eating enough protein. Aim for AT LEAST 25-35g of protein per meal from high quality protein sources.
Make sure you are choosing high quality proteins aka from animals. Studies have shown that we need at least 1.8g of Leucine to stimulate muscle protein synthesis.
Every day your body can be in either an anabolic (muscle building) or catabolic (muscle breakdown) phase. To ensure we preserve lean body mass we need to be in anabolic phases as much as possible. And you do this by ensuring you consume enough protein (especially the amino acid leucine).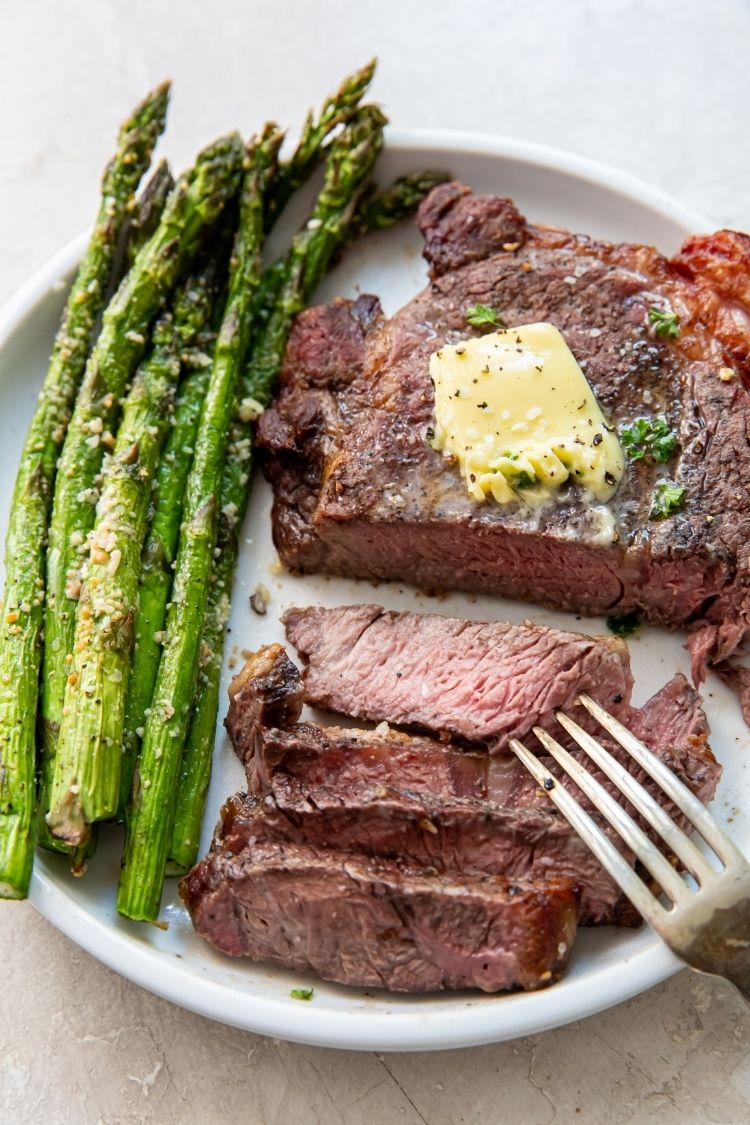 Weight lifting along with enough protein can not only help you maintain lean body mass, but increase it along with increasing your metabolism.
Also, strength training can help prevent Sarcopenia, which is the age related loss of muscle mass and strength. It's hard enough getting older, so being in the best physical shape as possible as we age, can help us keep our mobility and independence.
Increase Vegetable Intake
Increasing your non-starchy vegetable intake can help with satiety if weight loss is one of your goals. Not only will you increase your fiber intake, but you'll get some additional vitamins and minerals as well.
If your GI is a little on the touchy side, it might be best to increase your vegetable intake slowly. You don't want to run the risk of constipation, gas, bloating or other GI symptoms.
An easy way to add in vegetables is by starting to make salads. They're super customizable. Have them as a side or even make them the entree by loading them up with protein, vegetables and healthy fats.
Also make sure to get adequate water intake as well. A good rule of thumb is half of your body weight in ounces for those without any kidney or urinary issues.
Choose Healthy Fats
What is considered a healthy fat? When I think healthy fat, I think of high quality animal fats (whether within the meat or rendered), butter/ghee, avocados, olives, coconut or their counterparts that are in oil forms.
These high quality fats for the most part have high smoke points (except for olive oil and butter) which are less likely to be oxidized and cause free radicals (which can cause cellular damage).
These high quality animal fats have high levels of oleic acid, a low Omega 6  to Omega 3 fatty acid ratio, and the presence of vitamins and essential fatty acids.
Choose animal fats, olive oil, coconut oil and avocado oil over vegetable oils and seed oils. Vegetable oils and seed oils (canola, peanut, soybean, sunflower, walnut, palm oil, safflower and corn oil) have a higher Omega 6 profile which is pro-inflammatory.
Read about an Anti-Inflammatory diet for more details.
Meal Prep
By failing to prepare, you are preparing to fail as the saying goes. By meal prepping, you reduce your chances of going off track of whatever healthy eating plan you might be following.
For example, if you're following a clean keto diet you may want to meal prep any of these clean keto recipes for lunch to take with you to work. That way you won't have to worry or stress about not knowing what to order off the menu.
More than likely you'll probably be saving money by meal prepping too.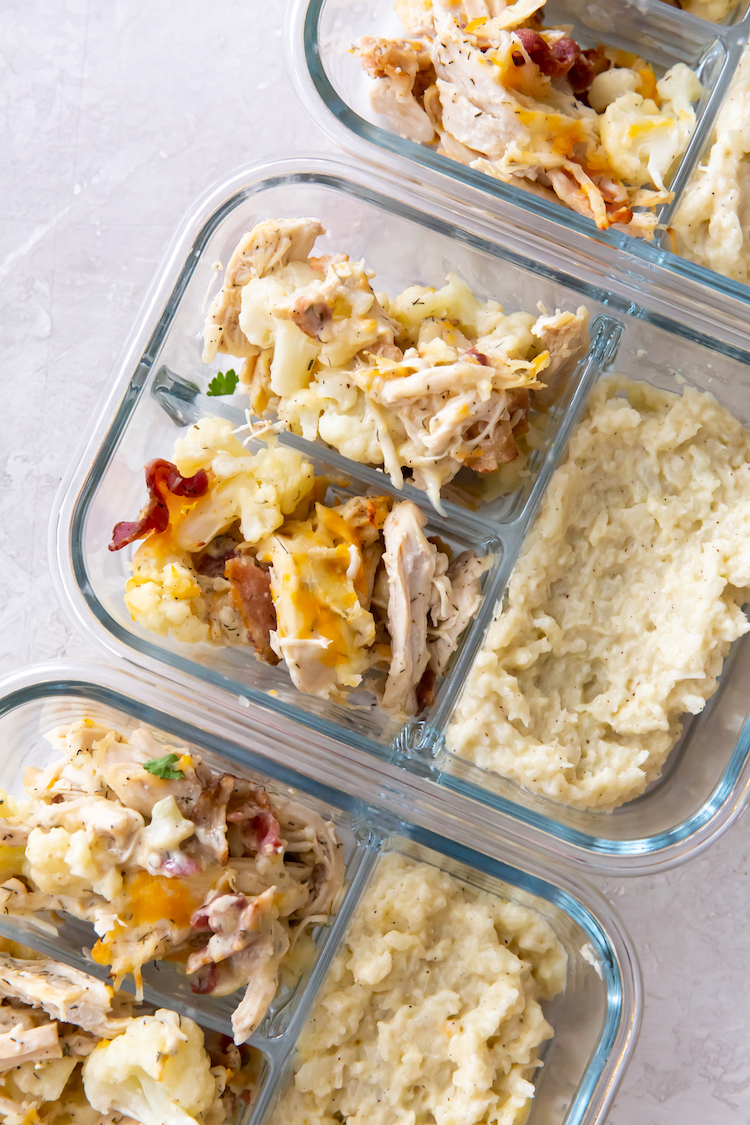 Eat Sustainably
Choose Grass-fed Beef and Pastured Raised Pork and Poultry when possible. Not only are you supporting small business, but sustainable agriculture is better for our environment too.
Eat Locally
Support your local farmers by buying high quality fresh fruit, vegetables, meat and eggs. Locate your local farmers by using Eat Wild or using the USDA's Local Food Directory.
Other tips and tricks
Early Sunlight Exposure
Weight Lifting or Weight Bearing Exercises
Increase Cardiovascular Fitness - whether this means doing cardiovascular exercises in the form of walking, running, swimming, biking or using a steam or infrared sauna
Limit Screen Exposure around bed time - make sure your phone, tablet and computers got to night time mode and try to limit their usage 1-2 hours before bedtime for better sleep
Wear Blue Light Blocking Glasses After Dusk - blue light in the form of light bulbs, TVs, cell phones can trick our brain into thinking it's still daytime. This disrupts our circadian rhythms and leaving us feeling alert instead of tired.