Ever wonder how to store salmon? How long does salmon last in the fridge? Even how long does salmon last in the freezer. We'll answer all those questions in today's post.
How to Store Salmon
There are many ways to store salmon. You can store salmon in the fridge and the freezer. You can get fresh salmon from a local fish market or grocery store and they are typically wrapped in meat paper.
Or you can get raw salmon from the grocery store the is vacuum sealed.
You can also get frozen salmon from the grocery store, subscription boxes or online from farms and fisheries.
How long is salmon good for in the fridge?
That depends. Is the salmon fresh from the seafood department at your grocery store, or has it been vacuumed sealed and on the shelf?
Is the salmon raw or cooked?
How long does cooked salmon last in the fridge?
After salmon has been cooked, it's good for 3-4 days in the fridge. These salmon recipes are perfect for meal prep! Pictured below is Blackstone Salmon topped with Honey Teriyaki Sauce, and served with Blackstone Brussel Sprouts and Zucchini on the Blackstone Griddle.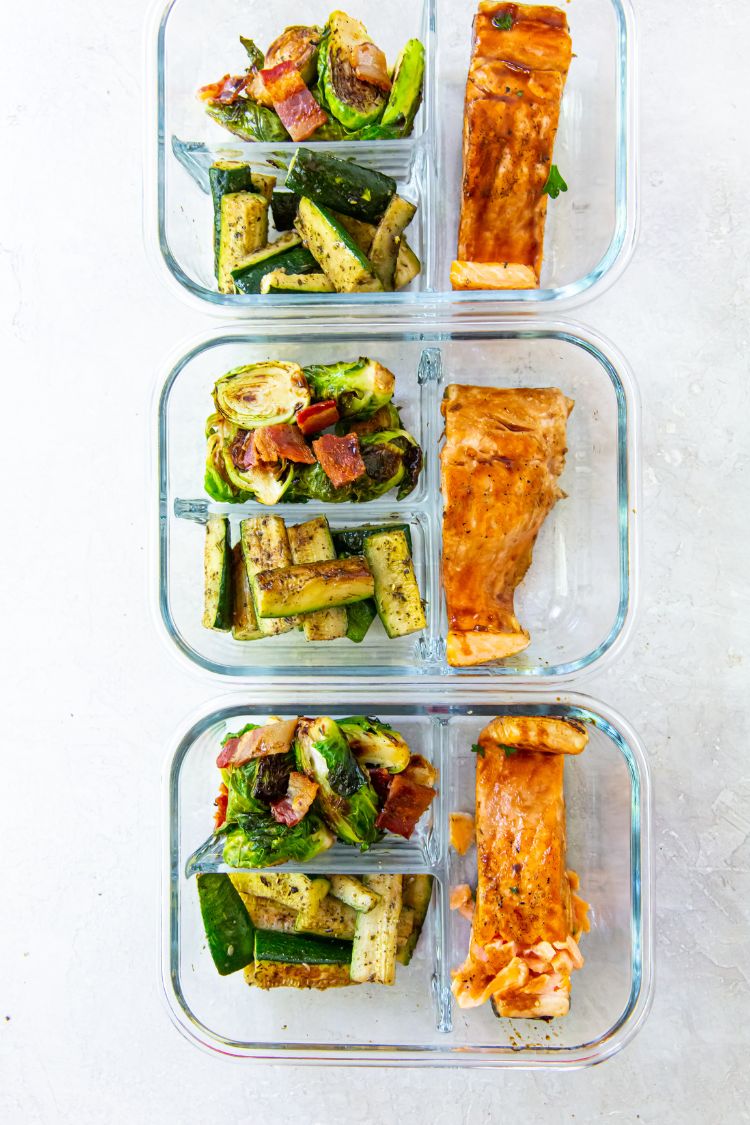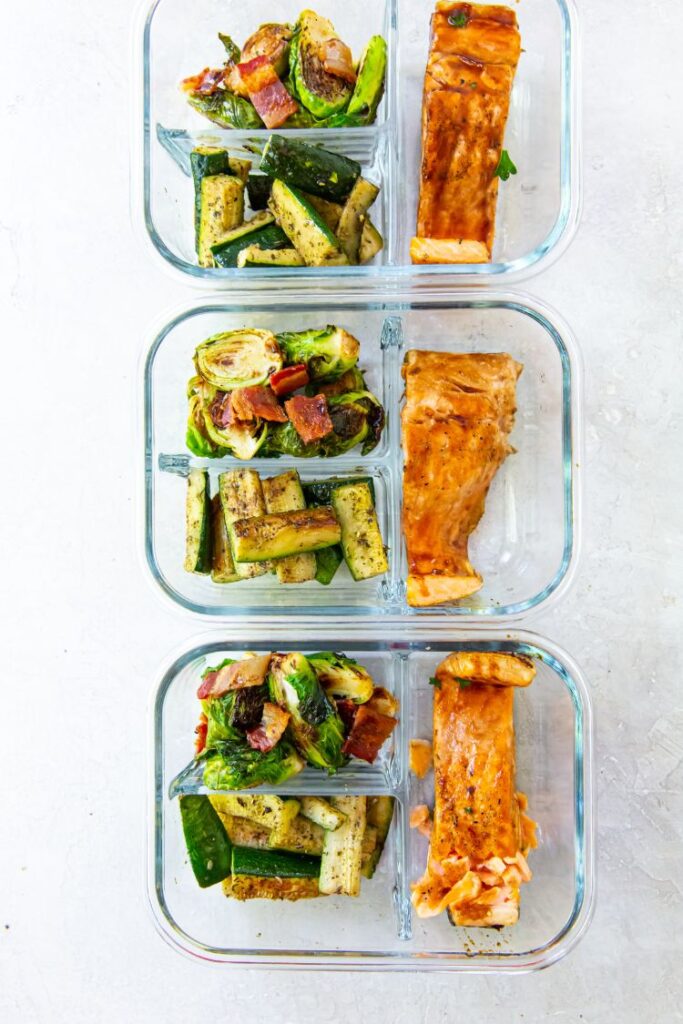 How long can raw salmon stay in the fridge?
Typically you want to eat salmon from a grocery store within 1-2 days. This is because you don't know how long it's been refrigerated. Once the fish has been caught, then processed then arriving at your local grocery store.
How long is frozen salmon good for?
Frozen salmon will last for 6-9 months with good quality. You can keep it in your fridge for up to 12 months but it will decline in quality.
When salmon is frozen, so does the water that's inside the flesh. This damages the cells and they will never be as good of quality if they were never frozen. It's always slightly mushy compared to fresh raw salmon.
How long does vacuum sealed salmon last in the fridge?
Vacuum sealed salmon will last 1-2 days in the fridge. It's the same rule of thumb as salmon from the grocery store's seafood counter.
How do you know when raw salmon goes bad?
The salmon will no longer be bright and shiny. It'll become dull and have a grey tint to it. Also a milky white watery film is a sign that the salmon is no longer good. Last but not least it will have an overly fishy smell.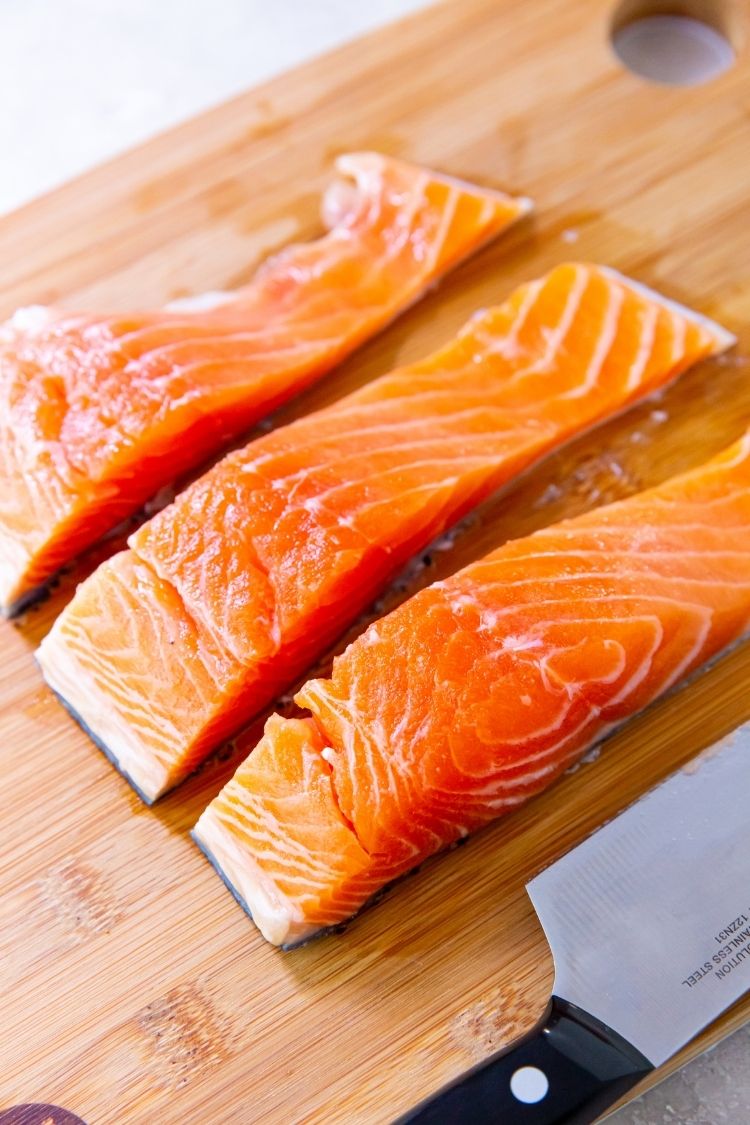 Pin this Post for Later
Readers Favorite Recipes
Making Air Fryer Salmon from frozen is one of the easiest ways to make salmon. No need to defrost it! These frozen salmon filets come out delicious every time. Ready in less than 15 minutes and basted with my homemade teriyaki sauce.

---