Desserts by far are my FAVORITE type of food, but not all desserts are created equal. Some are ladened with trans fats, high fructose corn syrups and many ingredients that I can't even pronounce! But have no fear! Today I'm hooking you up with 35 Dietitian Approved Desserts that taste delicious and will nourish your body!
With daylight savings time just beginning and the temps already increasing down here in Florida, I'm always looking for fresh new ideas to help cool down.  Just this past Saturday my boyfriend and I dug out our two 6×12 ft gardens which was no easy task. 2 hours later, we were only halfway through and we decided it was time to take a break, and so did the pup would was watching us from the sidelines. The one time she doesn't want to dig in the yard was the only time that I would have actually appreciated it if she was digging LOL.
Hot times like these are when I turn to my favorite dietitians and ask them for some of their Dietitian Approved Desserts to help me cool off and relax after a long day out in the yard.
35 Dietitian Approved Desserts
Mango-Mint Frozen Yogurt by Christy from Christy Wilson Nutrition
Strawberry Shortcake by Jamila from No Nonsense Nutritionist
 Gluten Free Coconut Dark Chocolate Chip Cookies by ME Lara from The Healthy Fit Foodie
Roasted Plantain Boats by Karman from The Nutrition Adventure
Apple Quinoa Bake by Lauren from Nutrition Starring You
Nutty Apple Cake by Lauren from Nutrition Starring You
Single Serving Peanut Butter, Chocolate and Raisin Sporks by Robin from Robins Bite
Double Dark Chocolate Chia Pudding with Coconut Cream by Jenny from My Cape Cod Kitchen
Mini Caramelized Banana Split Sundaes by from My Cape Cod Kitchen
 Healthier Chocolate Chip Cookies by Katie from Mom's Kitchen Handbook
Vegan Chocolate Mousse by Ginger from Champagne Nutrition
Low Carb Gluten Free Chocolate Almond Cauliflower Crust Dessert Pizza by Abbey from Abbey's Kitchen
Healthy Homemade Peanut Butter Cups with Banana and Salted Toffee Dark Chocolate by Abbey from Abbey's Kitchen
Creamy Orange Bars by Brittany from Your Choice Nutrition
Chocolate Pear Bread by Jessica from Nutritioulicious
German Chocolate Brownies by Meme from Living Well Kitchen
 Chocolate Coconut Banana Ice Cream by Amber from Homemade Nutrition
Tropical Pineapple Banana Popsicles and Slushies by Meri from Real Living Nutrition Services
Flourless Peanut Butter Chocolate Chunk Cookies by Regan from Healthy Aperture
Gluten Free Bundt Cake with Chocolate Ganache by Regan from Healthy Aperture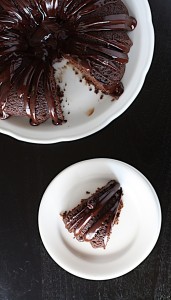 Dark Chocolate Bark with Candied Orange Peel, Pistachios and Cranberries by Caroline from Caroline Kaufman
Chocolate Almond Butter Cookies from Caroline from Caroline Kaufman
Valentine's Day Parfait by Jodi from The Average RD
Blueberry Cream Pie by Heather from the Nutty Nutritionist
Chocolate Chip Banana Bread Muffins by Angle from Eleat Sports Nutrition
 Healthy No Marshmallow Rice Crispy Treats by Min from MJ & Hungry Man
Raspberry Almond Mug Cake by Min from MJ & Hungry Man
Vegan Chocolate Pudding by Kelli from Hungry Hobby
3 Ingredient Microwave Fudge by Dixya from Food Pleasure and Health
Breakfast Peanut Butter Chocolate Chip Cookies by Natalie from Nutrition A La Natalie
Quince Apple Compote by Sharon from The Plant-Powered Dietitian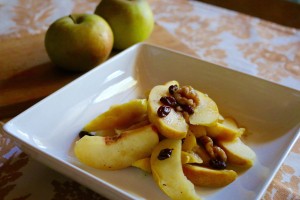 Coconut Rice Pudding with Macha by Whitney from Sweet Cayenne
Vietnamese Coffee Popsicles by Dixya from Food Pleasure and Health
 Banana Pineapple Ice Cream by Jennifer from Nourished Simply
Chia Seed Pudding topped with oranges, toasted almonds and coconut chips by Lauren from Compass Nutrition
Well, what do you think? Did you find a new healthy dessert recipe you'd like to try?
Also, don't miss a post! Subscribe to my newsletter to get new recipes and workouts delivered right to your mailbox!