THIS POST MAY CONTAIN AFFILIATE LINKS. PLEASE READ MY DISCLOSURE POLICY FOR MORE INFO.
Can't wait for the holiday's to get here? Try this Thin Mint Protein Ball recipe to get you in the holiday spirit. They are high in protein, gluten free, and can be made vegan by substituting with a vegan protein powder. These Thin Mint Protein balls are made with minimal ingredients and super easy to make.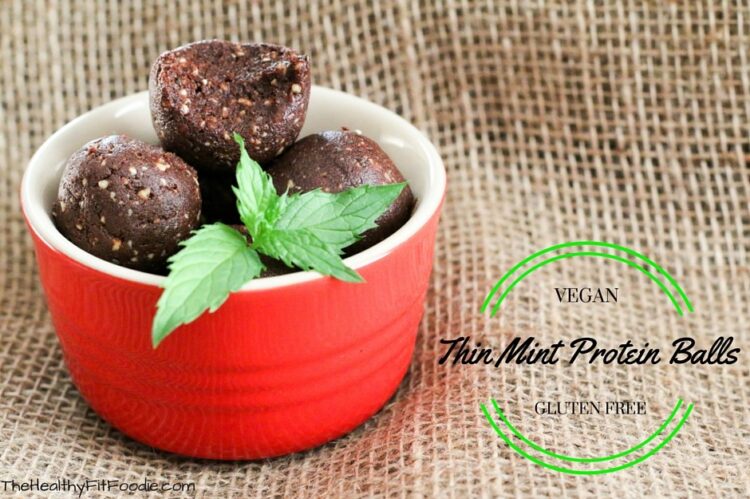 Whoa, it's been a little while since I've posted. I've taken the past 2 weeks to really focus on myself and to get back into things that I was once passionate about like bowling.
I bowled in a Saturday morning league when I was a kid and I was never really any good until I went to high school. There I bowled all 4 years in high school and that's where my love for bowling really flourished. I then bowled for 2 years when I went to Florida State University. I transferred to UNF and then bowling ended for me competitively. I did league for 1 year (2011-2012) and ended with a 214 average, so now unfortunately if I do any tournaments or leagues I have to use that book average.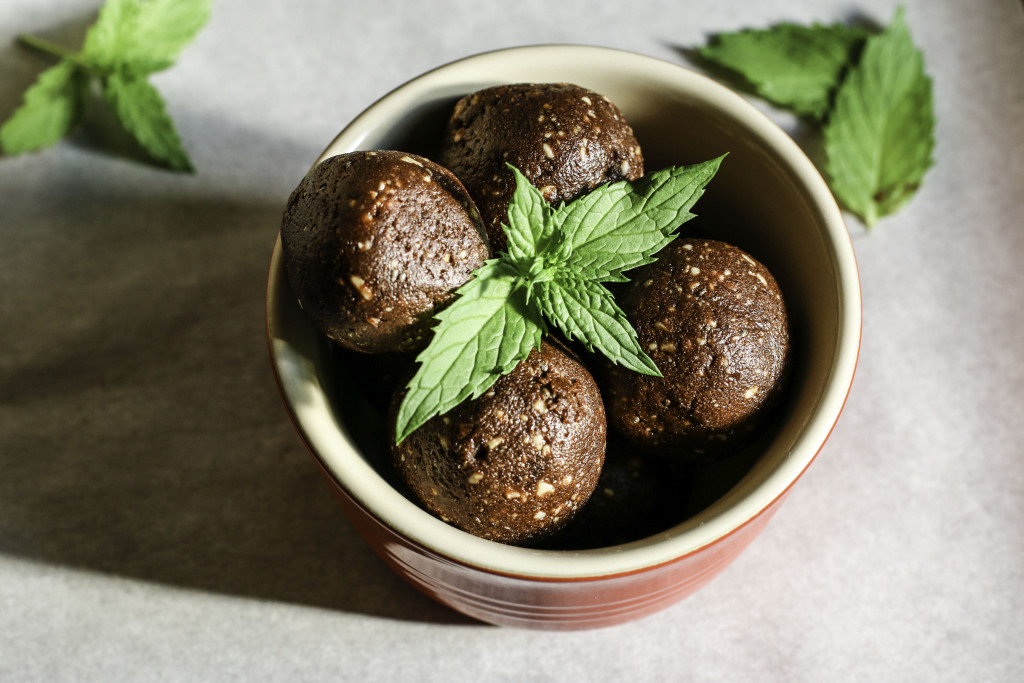 It's so weird that you can not do something for years and start doing it again and it's like you never stopped practicing. Bowling is definitely like riding a bike, but with a little more hand eye coordination LOL.
[Tweet "Try these delicious #GlutenFree #Vegan Thin Mint Protein Balls"]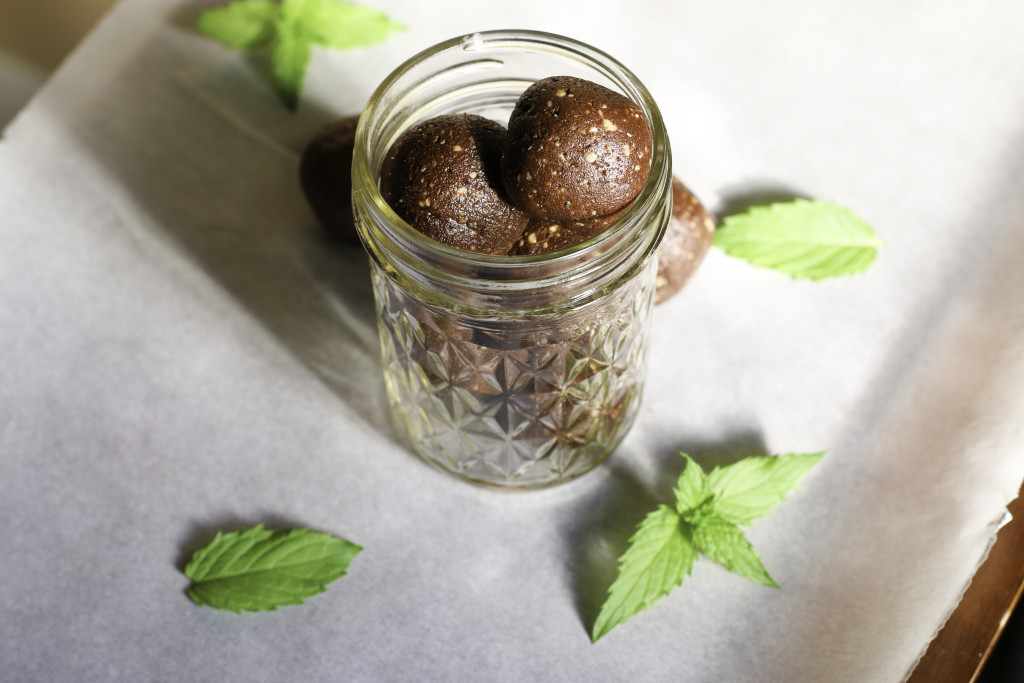 With these super easy no bake Thin Mint Protein Balls, all you do is throw everything into the food processor, form them into balls and then store whatever you don't eat in the fridge ???? ???? 
Thin Mint Protein Ball Recipe and ingredients:
Thin Mint Protein Ball Recipe
Ingredients
8 dates pitted
1 cup cashews
1 tablespoon chia seeds
1/4 cup cocoa powder
1/2 tsp pure peppermint extract
2 servings chocolate protein powder
2 tablespoons almond milk
Instructions
Combine all ingredients in a food processor.
Blend until well combined and then form into balls.
I make about 15-16 1 inch balls.
Store what ever you don't eat in the fridge.
Enjoy!
7.6.9
4
https://laraclevenger.com/thin-mint-protein-balls-recipe/
If you like this recipe check out my Peanut Butter Coconut Protein Balls and subscribe to my newsletter if you want to keep seeing more recipes 🙂