Chocolate + Chocolate + Chocolate= deliciousness. Protein Brownie Bites. The best guilt free brownies that are healthy!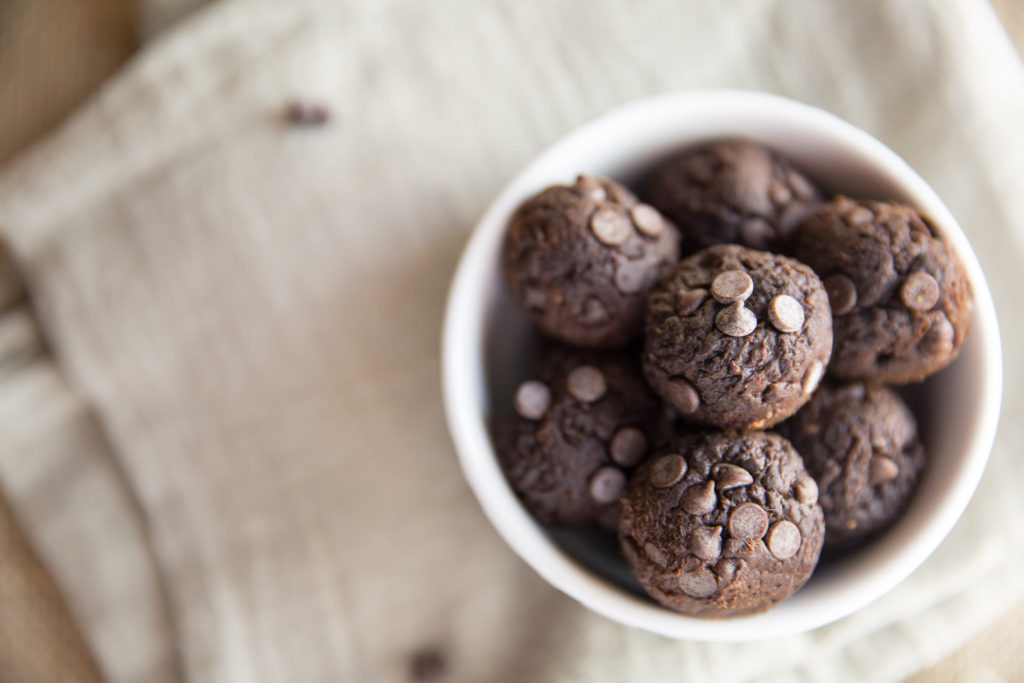 Whoa! Stella and I survived hurricane Matthew! I didn't get any damage to the house, but the fence and my shed had some minimal damage. I am very fortunate because it could have been so much worse. Currently we are out of power so I am typing this post from a friend's house while watching football.
The last time a hurricane hit so close to home was 2004. This was actually my senior year of high school which I had to restart twice because we were hit back to back to back by 3 hurricanes. This was a completely different experience because now I am a homeowner. Always as a kids I was so excited for a hurricane to come because that meant no school for like a week or so but now as a homeowner I'm yelling at the TV for the hurricane to go away.
I never knew how much stress my parents went through trying to get the house hurricane proof until I had to do it myself this past week. Hanging up shutter while trying not to cut yourself–check, trying to find gas for your car and generator—check, canned food and bottled water—check. Wine. Wine. Wine. Did I miss anything?
Yep, chocolate. Lots of chocolate. I actually made these protein brownie bites during the after math of the hurricane while I didn't have power. I hooked my mini food processor up to the generator and away I went. I was able to take some pictures with natural light but then the rest I had to take with artificial light because the power went out again after I had put away the generator and I was too lazy to hook everything back up LOL.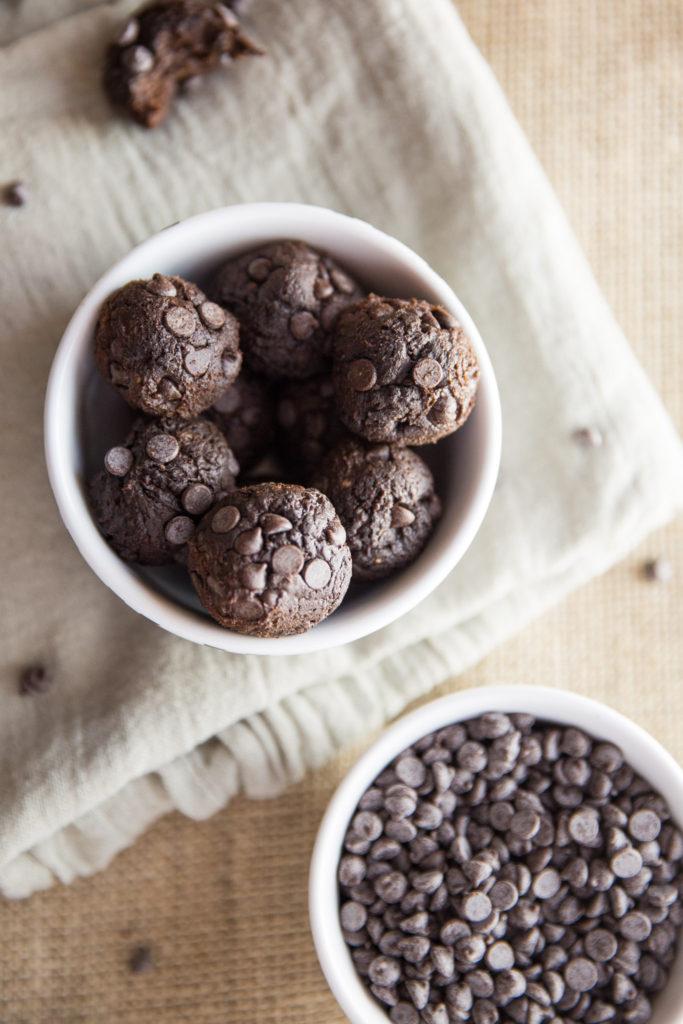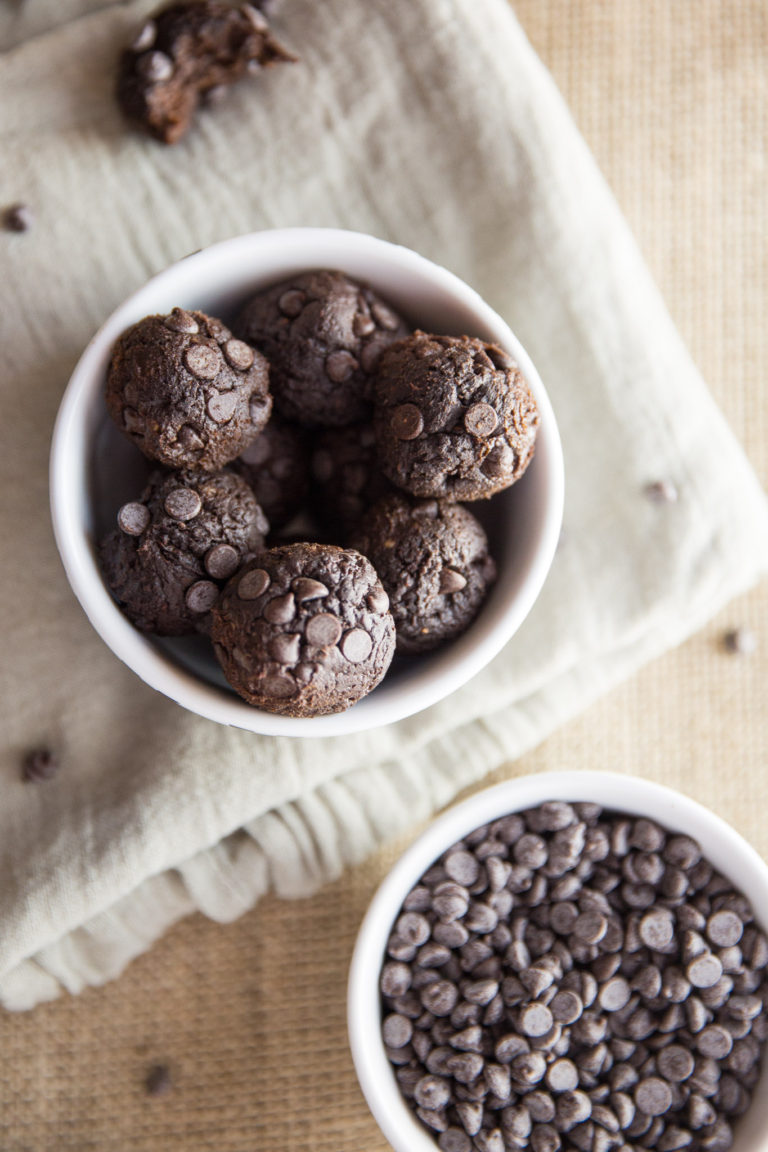 These protein brownie bites have a special ingredient…Truvia Nectar. It has 50% fewer calories than sugar and tastes just as good! I used it in this recipe as well as on top of my oatmeal and it tastes amazing! You can use it in place of sugar, honey or agave!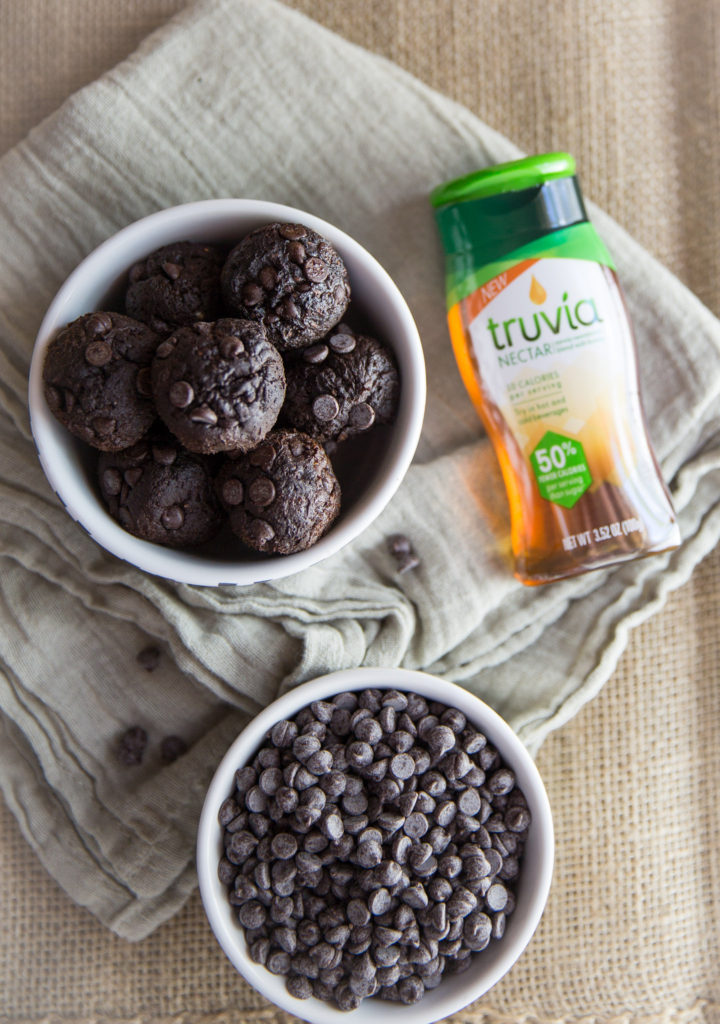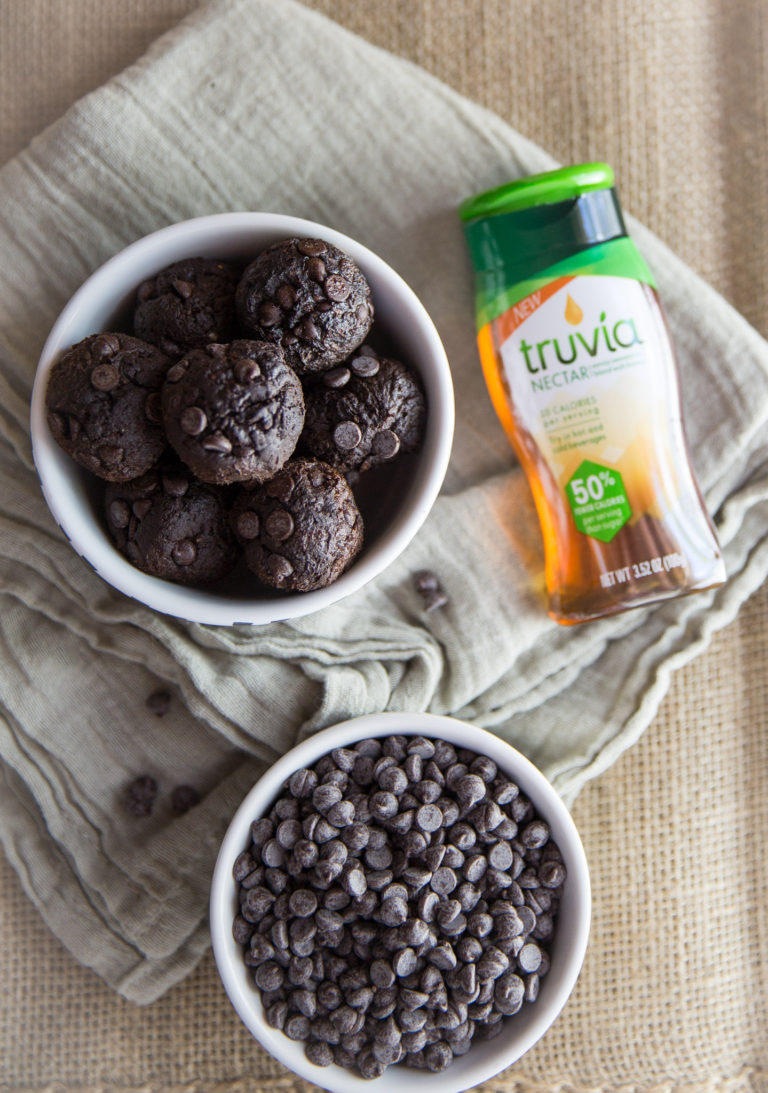 So what do you think? Do you have a sweet tooth like me and need something sweet to keep the cravings at bay? I can almost guarantee that you will love these protein brownie bites! I was totally planning on bringing these to football for my friends and their kids to try but I completely forgot. Bad for them, but good for me hahaha. These won't last long in my fridge!
If you love this recipe then I have a good feeling you'll like these as well 🙂
Protein Brownie Bites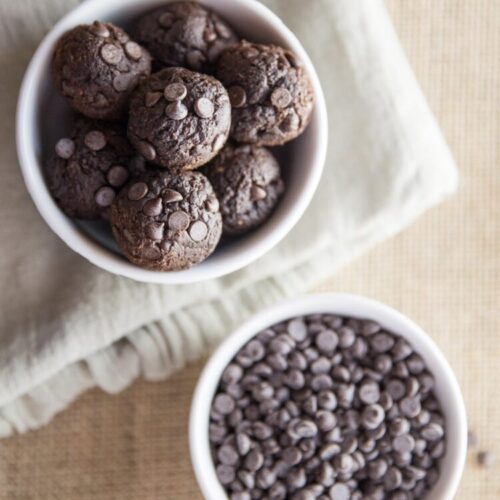 Print
Healthy Protein Brownie Bites
Ingredients
8

dates pitted

1/2

teaspoon

vanilla extract

1/2

cup

pumpkin puree

2

servings protein powder

chocolate preferably

1/2

cup

cocoa powder

1

teaspoon

Truvia Nectar

1/4

cup

oatmeal

1/4

cup

mini dark chocolate chips
Instructions
Add dates, vanilla, pumpkin, protein powder, cocoa powder, and truvia nectar to a food processor. Grind until combined.

Add oatmeal to food processor. Combine until mixed.

Chill mixture for 30 minutes.

Form mixture into balls ~12

Pour chocolate chips onto a plate and roll balls over chocolate chips.

Store in refrigerator.
Nutrition
Serving:
0
g
|
Calories:
0
kcal
|
Carbohydrates:
0
g
|
Protein:
0
g
|
Fat:
0
g
|
Saturated Fat:
0
g
|
Polyunsaturated Fat:
0
g
|
Monounsaturated Fat:
0
g
|
Trans Fat:
0
g
|
Cholesterol:
0
mg
|
Sodium:
0
mg
|
Potassium:
0
mg
|
Fiber:
0
g
|
Sugar:
0
g
|
Vitamin A:
0
IU
|
Vitamin C:
0
mg
|
Calcium:
0
mg
|
Iron:
0
mg