THIS POST MAY CONTAIN AFFILIATE LINKS. PLEASE READ MY DISCLOSURE POLICY FOR MORE INFO.
This shop has been compensated by Collective Bias, Inc. and its advertiser. All opinions are mine alone. #CornishHenHolidays #CollectiveBias
Do you ever get tired of turkey at the holidays? I'm not really huge into ham, so that means I normally have turkey at Thanksgiving, Christmas and sometimes New Years too if I found a really good deal on turkey. Having turkey 3 times within 2 months can get old quick, so that's why I decided to test run these Cornish Hens with pumpkin, purple potatoes and chorizo to see if it could spice things up the next holiday season.
My good friend Erica aka Crumby had a bunch of leftover pumpkin which she was giving away to a good home and I quickly snagged up as much as she was willing to give me! I used some of the puree pumpkin in a Pumpkin Protein Cheesecake (same recipe as my standard protein cheesecake, but I threw in 2 cups of pumpkin puree) and the rest in my Pumpkin White Chocolate Chip Protein Bars, the recipe which can be found in my free protein bar book, download it now.
The rest of the pumpkin was cubed and I used it in this Cornish hens with pumpkin, purple potatoes and chorizo recipe. This was my first time cooking Cornish Hens and they turned out surprisingly well! It was also my first time baking with cubed pumpkin, cooking with chorizo and eating purple potatoes. A whole lot of firsts were had in the making of this recipe.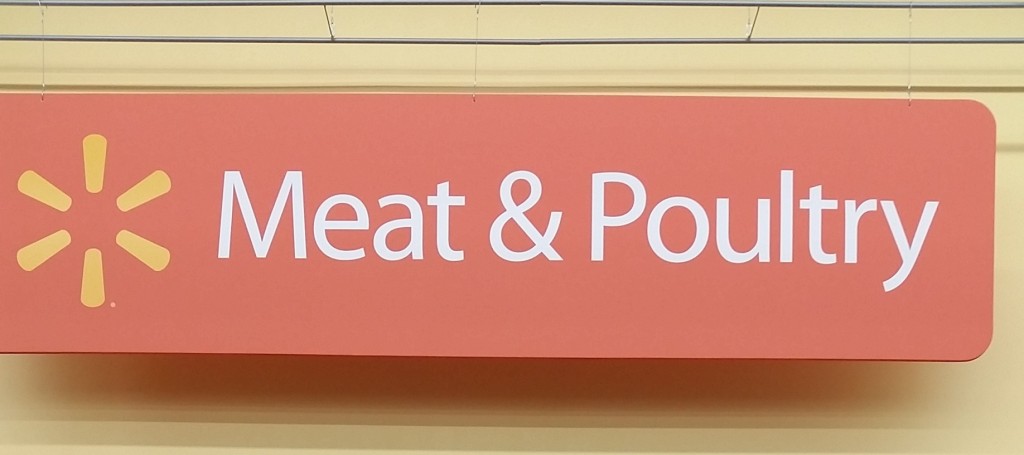 I found my Tyson Cornish Hens at Walmart in the Frozen Meat and Poultry section. I defrosted mine under running water for an hour and then placed it in the refrigerator over night. I would normally skip the running water and just defrost it the whole time in the fridge but with daylight savings time the days are shorter and I would not have any good lighting when I got home to take pictures so I had to cook this at 6 in the morning.
One good this is my boyfriend and I enjoyed a delicious lunch today! Plus Tyson Premium Cornish Hens  are 100% All Natural and have No Hormones or Steroids so you can feel good about what you are putting into your body.
Another first, I recently bought this beautiful dutch oven and this was my fist time cooking with it 🙂
Ingredients:
1 Twin Pack Tyson Cornish Hens (thawed)
1 16oz package of chorizo (cooked and removed from casing)
1 28oz package of purple potatoes cubed (~1 inch)
4 cups cubed pumpkin (~1 inch)
2 springs fresh rosemary diced
salt and pepper to taste
olive oil
Directions:
Pre-heat oven to 350F
Cook chorizo on stove top and drain off excess fat
Wash and cube potatoes
Dice fresh rosemary
In the dutch oven combine cooked cubed pumpkin, potatoes, cooked chorizo, and rosemary
Place thawed Tyson Cornish Hens on top and brush with olive oil
Season with salt and pepper to taste
Cook covered for 1 hour
Remove lid and cook uncovered for 15 minutes
Let sit for 5 minutes before serving
If you want to try this recipe, download the Ibotta app today and get $1.50 cash back when you purchase your Tyson Cornish Hens.
Now that I've got you all craving this slow cooked savory recipe, check out all of the other recipes Tyson has to offer!
If you like this recipe and want to stay up to date with my latest recipes, subscribe to my newsletter and as a bonus you will recipe a FREE copy of my protein bar ebook.