If you're new to a keto diet and you don't know where to start, check out these 1800 Calorie Keto Meal Plans. These keto diet plans include nourishing meals and snacks, and utilize leftovers to minimize food waste.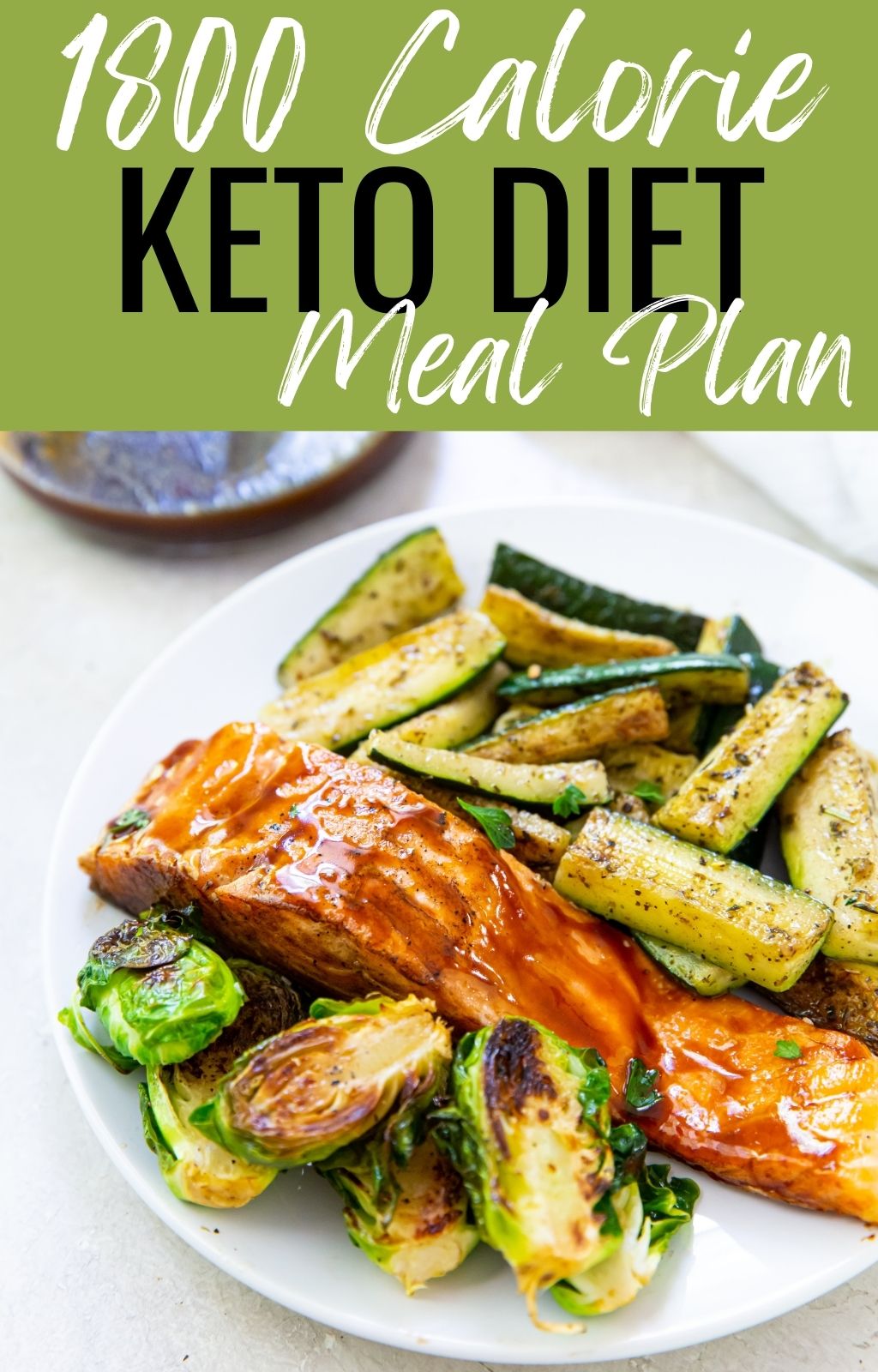 Which 1800 Calorie Keto Meal Plan is right for me?
In my 5 years of experience of working with clients on a keto diet, the amount of fat in the diet has been the biggest impact. For lifestyle clients (only using a keto diet for weight loss), 65-75% of calories from fat seems to be the sweet spot.
If you have more fat to lose, focusing more on the 65% fat seems to yield better results. This possibly could be from the body having to use more stored adipose tissue (fat cells) for energy.
When clients had greater than 75% of calories from fat, higher blood ketone levels were seen in most. This results in increased energy and increased blood ketone levels in most cases.
Sometimes if I'd have higher fat intake than normal, use the sauna, or exercise more than normal, I would wake up early 1-2 hours before my alarm clock with tons of energy. Great for days when you want to get a lot of work done, not so great when you want to sleep in on the weekend.
Once you hit around your desired weight or body composition, chances are you won't be needing to follow a keto meal plan or track your macros. But to get you started meal plans can be helpful to give you an idea of what to eat and serving sizes or keto meal ideas.
1 Week 1800 calorie keto meal plans are just $5.99 and they come in 75% and 65% fat variations. Each include:
A printable 1 page meal plan that is great for the fridge
A daily breakdown including macro and micronutrients
A shopping list broken down by section
Image, ingredients, directions and nutrition profile for each recipe
Click on the links below to preview or purchase a 1800 calorie meal plan.
PURCHASE A 1 WEEK 1800 CALORIE KETO MEAL PLAN (75% FAT/5% CARBS/20% PROTEIN)
PURCHASE A 1 WEEK 1800 CALORIE KETO MEAL PLAN (65% FAT/5% CARBS/30% PROTEIN)
If you're not ready to purchase a keto meal plan, sign up to my newsletter to receive a free 3 day keto meal plan.
DISCLAIMER
These keto meal plans are not intended to take the place of your personal physician's advice and is not intended to diagnose, treat, cure or prevent any disease. Discuss this information with your own physician or healthcare provider to determine what is right for you. All information is intended for your general knowledge only and is not a substitute for medical advice or treatment for specific medical conditions.