THIS POST MAY CONTAIN AFFILIATE LINKS. PLEASE READ MY DISCLOSURE POLICY FOR MORE INFO.
Who's excited about football season??? This girl is!!! This is my fourth year playing fantasy football and I have a really good feeling about it! I can just feel a win coming! I'm super pumped about my draft and I think I have a lot of depth to my team. Anyways, what does football have to do with Meatless Chicken Sliders? Well they just happened to be our appetizer of choice for the first game of the season and they where a hit! The best thing was my boyfriend didn't even know that he wasn't eating the real deal! Keep on reading to find my recipe for Meatless Chicken Sliders made with Gardein's Seven Grain Crispy Tenders. 
Our Fantasy Football league is composed of 8 men and 2 women and each week we take turns with a different person hosting for that Sunday.
In addition to putting up with 10 rowdy Fantasy Football players who are continually shouting at the TV and each other, you also have to host their SO's and their children.
It's always BYOB/Drinks, but the host is in charge of making sure there is plenty of appetizers and then dinner during halftime of the second game.
Normally people start to head on over at 12/12:30 EST and leave around 6:30/7PM, so when you get into our league you understand that you are giving up your Sunday's for the next couple of months LOL.
It's awesome to be able to hangout with our best friends and their kids every week, they are like our extended family.
Unfortunately, not all of my friends share the same healthy lifestyle that I follow and some of the appetizers and meals that they make for us aren't the healthiest.
That's why whenever I host I always try to have healthy appetizers like fruit and vegetable trays, greek yogurt dips, high fiber veggie wraps, and now these Meatless Chicken Sliders will be making an appearance!
With dinner I always make sure to have some kind of salad (I always load it up with veggies) and then I try to have some sort of grilled meat, and a healthy starch.
They are so good! It was probably best that way anyways because they fit in the container better (I always have a reasoning for everything hahaha).
In addition to Fantasy Football starting, I've also gotten back into running. It feels oddly familiar even though I haven't run regularly since 2009. My stamina isn't the best and my speed isn't great, but I will get it back up soon! I know I'm probably jumping the gun here, but I think I'm going to jump right in a start to train for a half marathon. I don't have a date in mind but I just want to start getting my mileage up there first and see how comfortable my body becomes with the increase in mileage.
Below is the first run I did this week with my friend Stephanie. Here we started off walking and then jogged as far as we could and then walked a little and then repeat.
This next run is from last night when I took the pup for a run. I got her this cute LED flashing collar from Groupon and then this super reflective silver and green running harness from Walmart. I was surprised at how quickly it got dark. Before we run again at night I will definitely be wearing/bringing a flashlight and choosing a better running route with more lights.
If you've forgotten what the pup (Stella) looks like, check out this picture below.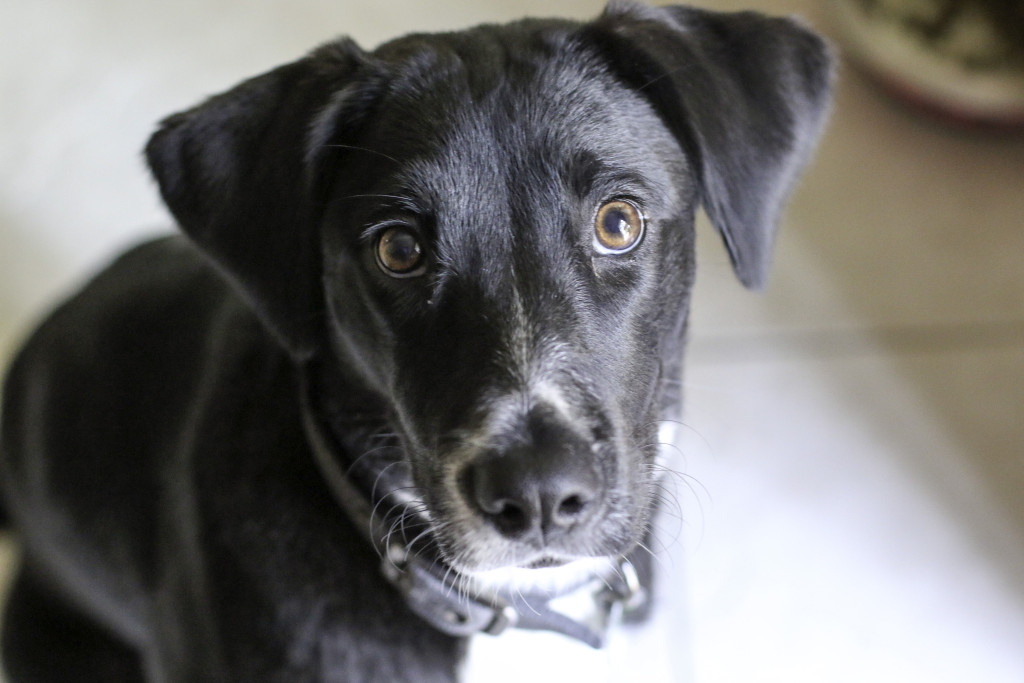 I can't believe how big she has gotten! She is 8 months old and around 35#. Since she swims so much, it has made her chest so big so she has to wear a large harness. Every time I let her outside she always comes running back to the door soaking wet because she's been swimming in the pool. I've learned to let her out in the morning before I get dressed in my work clothes so I don't have to change again!

Meatless Chicken Sliders + Giveaway
Servings
12
Meatless Chicken Sliders
Ingredients
1 12

pack of Hawaiian Rolls

1

Package Gardein Seven Grain Crispy Tenders

frozen

6

thin slices of provolone cheese

~1/5th pound

1

cup

marinara sauce

I used a spicy version
Instructions
Pre-heat oven to 350F

Line a baking sheet with aluminum foil

Slice Hawaiian rolls in half (leaving them all connected)

Place 1/2 of the marinara sauce on the bottom of the rolls

Next layer with entire package of Gardein Seven Grain Crispy Tenders

Place Cheese on top of Gardein Seven Grain Crispy Tenders

Cover with the rest of the marinara sauce

Put the top half of the Hawaiian rolls back on

Cover tightly with aluminum foil and cook for 20 minutes

After 20 minutes remove the aluminum and cook for an additional 5 minutes

Let sit for 5 minutes before eating.
This recipe is super quick and easy to make, and tastes delicious! To see what else
Gardein
has to offer check out their
website
. Also Gardein has a $1.00 off
coupon
on their website so you can
save
when you try my recipe.
In addition to this awesome recipe, I'm also hosting a $25 cash giveaway. Use the Rafflecopter below to enter 🙂
What is your favorite healthy appetizer?